The American violist passed away following a battle with lung cancer, aged 42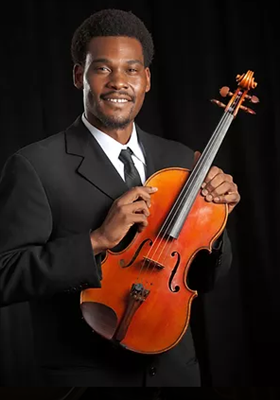 Violist Carl St Jacques died on 24 May 2022 in Sydney, Australia. His wife Jakila Sun confirmed that his death came three months after a lung cancer diagnosis.
Born in 1980 in Miami, Florida, St Jacques performed extensively over the US as a chamber and orchestral musician. He studied with Atar Arad at Indiana University Jacobs School of Music. During his studies, St Jacques worked regularly with regional orchestras including the Evansville Philharmonic, Owensboro Symphony and Orchestra Nashville. He also held positions in the Miami Symphony, Florida Grand Opera, Miami City Ballet and Southwest Florida Symphony.
St Jacques was a laureate of the 1999 and 2002 Sphinx Competitions. He performed with the Sphinx Virtuosi and Sphinx Symphony Orchestra, and was the recipient of a Sphinx MPower Artist grant, which enabled him to play on a 20th-century viola made by German maker Paul Knorr.
He performed at major music festivals such as the Lake Lucerne Music Festival, Manchester Music Festival and the Miyazaki Festival. As a chamber musician, he performed with the Voices of the People chamber music series in Winter Haven, the Ritz Chamber Players in Jacksonville and the Evergreen Trio.
St Jacques moved to Sydney, Australia in 2015, where he forged a multifaceted musical career. He performed with the Sydney Symphony Orchestra, Australian Chamber Orchestra, Bangarra Dance Theatre as well as local groups such as the Ephemera Ensemble and the D Strings. Adopting the stage name Carl the Violist, he wrote Elemental Prayer Suite in versions for solo viola as well as for viola and string orchestra, incidental music for M'ap Boule and Zodiac Fantasy Suites.
A homecoming ceremony will be held in Sydney and in Florida. He will be cremated in Australia and his wife plans to return his ashes to his maternal/paternal countries of origin in Africa.
Watch a live performance of Shosty - a work involving solo viola, loop pedal and beatboxing: