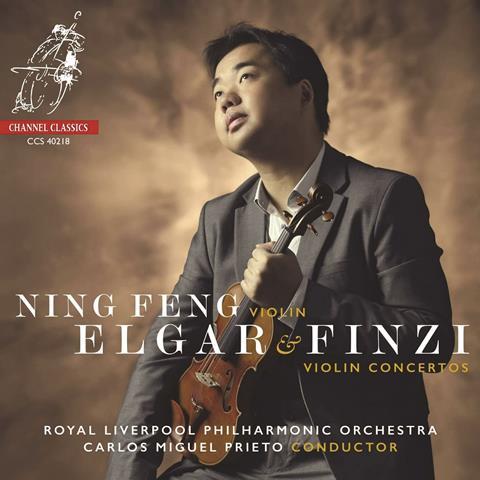 The Strad Issue: February 2019
Description: Old-fashioned violin virtuosity makes a case for these two concertos
Musicians: Ning Feng (violin), Royal Liverpool Philharmonic Orchestra/Carlos Miguel Prieto
Works: ELGAR Violin Concerto FINZI Violin Concerto
Catalogue Number: CHANNEL CLASSICS CCS40218
The Elgar Concerto's strangely unsettling combination of overt virtuosity (some of it awkwardly displaced) and deeply expressive introspection has proved especially elusive on disc. Albert Sammons's historic 1929 recording steers the most convincing interpretative path through its emotional chicanery, and Ning Feng also makes relatively light work of Elgar's challenging intricacies, ensuring the music shimmers and takes flight whenever appropriate, and plays the central Andante as a reflective intermezzo.
Feng also avoids the interpretative pitfall of over-ruminating, especially during the finale's protracted cadenza. Yet when the music turns magically inward, as in the first movement's secondary material, he finds a way of capturing its half-whispered intimacy without becoming bogged down in a mire of portamento-laden espressivo. The Royal Liverpool Philharmonic under Carlos Miguel Prieto matches him all the way with lithe and alert playing that avoids over-trenchant opulence, captured in a well-balanced recording free from spotlighting.
Feng's enterprising coupling is Finzi's youthful Violin Concerto, which despite receiving fatherly enthusiasm from Vaughan Williams (who conducted the premiere) was consigned to Finzi's bottom drawer. One can understand why Finzi felt the dreamy Molto sereno stood out against the gentle neo-Classicisms of the outer movements, although Feng uncovers a vein of captivating ingenuousness here that truly enchants the ear.
JULIAN HAYLOCK