Brahms Society recognises 'one of the most impressive personalities in the music world'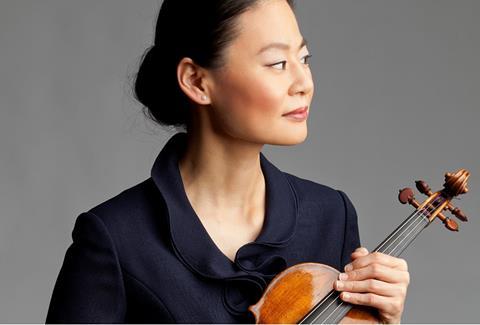 Photo Timothy Greenfield-Sanders
Violinist Midori has been awarded the 10,000-euro Brahms Prize 2020 by the Brahms Society Schleswig-Holstein, in recognition of her work as a Brahms interpreter and music educator. The Society announced the news on 21 November in Heide, Germany, and the award ceremony will take place on 3 May 2020 as part of a prizewinner's concert at St. Bartholomew's Church, Wesselburen.
In a statement, the Brahms Society said the decision to award Midori 'honors an outstanding violinist and proven Brahms interpreter, one of the most impressive personalities in the music world.' It also rewards 'her great support of the next generation of artists and the special commitment in the spirit of humanity for cultural projects.'
Born in 1971 in Osaka, Midori, 48, has a performing career spanning over three decades. In 1992 she formed the non-profit organisation Midori & Friends, bringing high-quality music education to young people in New York City; and Music Sharing, a Japan-based music education programme taking ensemble performances to communities with limited access to classical music. She has also launched initiatives promoting interest in classical music and the performing arts across the US, and was recently appointed the Curtis Institute of Music in Philadelphia has appointed Midori as its new Dorothy Richard Starling Chair in Violin Studies.
The Brahms Prize has been awarded by the Brahms Society of Schleswig-Holstein since 1988 to 'renowned artists or respected institutions that have made a special contribution to the work of Johannes Brahms or to promoting young musical talent.' The 2019 prize went to cellist Peter Wispelwey and pianist Paolo Giacometti; previous winners include Yehudi Menuhin, Christian Tetzlaff and Anne-Sophie Mutter.