The virtual concerts will run on Thursday evenings from 25 June through 30 July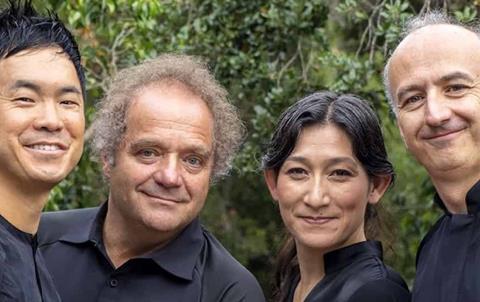 The Colorado Music Festival (CMF) will present six virtual concerts on Thursday evenings from 25 June through 30 July, featuring performances by guest artists from around the world and Colorado Music Festival's orchestra members.
Under the direction of Peter Oundjian, CMF music director, the virtual concerts will include the following:
All virtual performances will be accessible on demand via Colorado Music Festival's website, ColoradoMusicFestival.org, and are presented for free as a sign of gratitude to donors, subscribers, ticket buyers and the community.
Read: Colorado Music Festival cancels summer festival
Ounjian says: 'Music is a language that should have no boundaries, know no prejudice and speak to the heart and soul of humanity. In these challenging times, we find it more important than ever to continue our work to seek and share the talents of diverse musicians from across the world.'
New this year, the Colorado Music Festival and the Center for Musical Arts (CMA) are partnering on a Festival Fellows programme and a Youth Musician Seminar.
The Festival Fellows programme hosts eight aspiring professional musicians to serve as fellows in Boulder, Colorado, where the festival is usually held, during what is now the virtual festival, with the goal of inspiring the next generation of diverse musicians.
From 20 July through to 24 July, the Colorado Music Festival will host an online Youth Musician Seminar for serious musicians in high school and older. Oundjian, Harumi Rhodes of the Takács Quartet, Wang Jie, guest composer, and Colorado Music Festival Orchestra musicians will offer sessions throughout the week. Musicians may register for individual sessions or for the full seminar by visiting www.centerformusicalarts.org/youth-musician-seminar.
For more information about CMF, visit ColoradoMusicFestival.org.