The annual event, held in Colorado, US, is to present an alternative programme of live outdoor music in response to Covid-19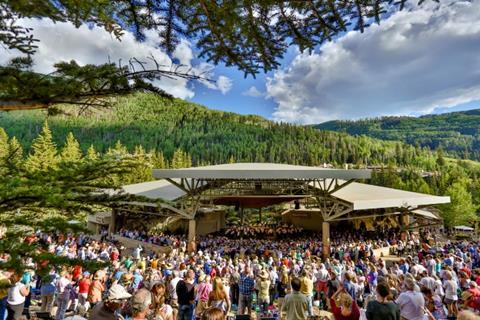 The Bravo! Vail Music Festival has announced a re-imagined summer season from 16 July - 6 August 2020 in Eagle County, Colorado. On the agenda are outdoor concerts in the Gerald R. Ford Amphitheater, a mobile performance stage bringing music to local communities, and online educational presentations. The festival re-launch follows the cancellation of all originally planned events in May 2020 due to coronavirus.
The new programme features seven chamber music performances at the Gerald R. Ford Amphitheater, including appearances by the Dover Quartet in Brahms, Haydn, Dohnányi, Mendelssohn and Barber; violinist and founding festival director Ida Kavafian and pianist and current festival director Anne-Marie McDermott in Beethoven's complete Violin and Piano Sonatas; and violist Paul Neubauer and pianist Amy Yang in Schubert's Arpeggione Sonata. All seven of the concerts are open to a limited capacity audience and subject to social distancing regulations.
Read: Silver linings: Postcard from Bravo! Vail 2019
Read: BBC Proms reveals full details of socially-distanced 2020 season
Read: 5 festivals that hope to go ahead this summer (at least in part)
The festival has also commissioned a custom-built mobile performance stage – the Bravo! Vail Music Box – that will bring chamber music to venues throughout the Vail Valley with outdoor community concerts from 24 July - 2 August. Businesses, community groups and individuals can apply or nominate concert hosts on the Bravo! Vail website, and performances will be presented at no cost to the venue.
Bravo! Vail executive director Caitlin Murray commented: 'The health and safety of our musicians, patrons, staff, and community are our top priorities, and we will have a multitude of new safety measures in place at our concerts. Physical distancing and face coverings will be big parts of the experience, and all concerts will be outdoors. Bravo! Vail is flexible, respectful, and dedicated, and we are honoured to be able to present live music, even in a very limited way, this summer.'