15 emerging New York based chamber ensembles will enjoy funding to support coaching sessions and recording projects, through Chamber Music America and the New York Community Trust's Ensemble Forward programme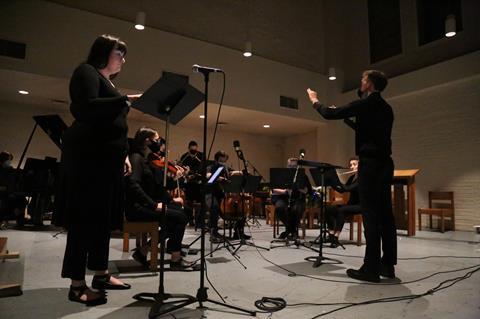 Chamber Music America (CMA) has announced the distribution of $97,500 in grants through its 2022 Ensemble Forward programme. Supported by the New York Community Trust, the funding will provide key support for coaching sessions and a newly introduced recording initiative to help artists at a pivotal point in their careers.
Since 2019. CMA's Ensemble Forward programme has supported emerging New York City-based ensembles that perform Western European classical and contemporary music through a key ensemble coaching component. Each grantee ensemble works with a coach of its choosing to develop its distinctive sound. This year, CMA has also added a pilot cohort of recording grantees who will partner with a professional producer to learn valuable skills in the studio recording process while creating a high-quality demo that can be used for booking, marketing, and applying to future funding opportunities.
Six grants totaling $39,000 have been awarded to coaching grantees while $58,500 has been awarded to nine recording grantees. Additionally, the programme's professional development and networking opportunities will help the ensembles build their careers and enlarge their professional circles. All grantee ensembles are based in New York City.
'I am thrilled by the support we are able to offer these young artists,' said Kevin Kwan Loucks, CMA's chief executive officer. 'The pandemic has been particularly hard for this cohort who are just starting their careers. We are grateful to the New York Community Trust's support for helping these grantees pivot and develop rewarding sustainable careers.'
The 2022 Ensemble Forward coaching project grantees are:
Blackbox Ensemble
Ensemble Decipher
Esenca Duo
Pathos Trio
RhinoPuff
Spark Duo
The 2022 Ensemble Forward recording project grantees are:
ARKAI
Bowery Trio
Cramer Quartet
Dara + Kyle
Lilac 94
Lotus Chamber Music Collective
Pathos Trio
Singularity Saxophone Quartet
The Brass Project