The David Walter 2022 Composition Competition celebrates new works for double bass that have not entered standard repertoire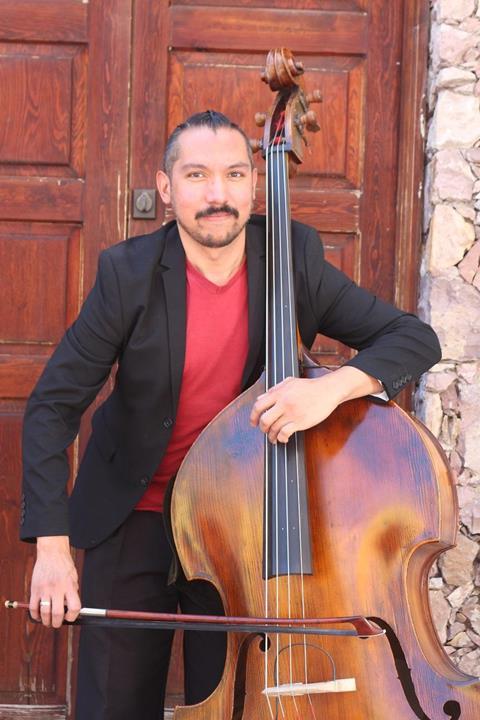 Read more news articles here
The International Society of Bassists (ISB) has announced the winners of its 2022 David Walter Composition Competition. The biennial competition, which honours the memory of double bass educator, performing artist and composer David Walter, is open to all composers who have written works in any style, which have not yet entered the standard double bass repertoire.
There were 109 entries in four divisions: unaccompanied solo bass, chamber ensemble for one double bass with up to four additional instruments, bass ensemble for two to eight double basses, and double bass and electronic media. A $1000 grand prize was awarded in each division, made possible by the Robert Black Foundation. The grand prize also includes a performance of the work at the ISB Convention 2023, to be held June 5-10 at the University of MIchigan in Ann Arbor.
Double bassist and composer Max Winningham won the grand prize for unaccompanied double bass Tabula Rasa. Born in Houston, Winningham holds a bachelors degree in double bass performance from Northwestern University and is currently studying for two separate masters degrees in performance and composition at Baylor University.
Joel Braun (US) received an honourable mention for his piece Awake.
Irish/British composer Robin Haigh won the grand prize for a chamber ensemble composition, with his work Kalimotxo (clarinet, harp and double bass and piano). Haigh has previously won an Ivor Novello Award (2020), a British Composer Award (2017), the Royal Philharmonic Society Composition Prize, the William Mathias Composition Prize, the Eric Coates Prize, the Dante Moro Competition, the BDRS Competition, and the Composer Slam European Championship.
Javier Martínez Campos (Spain) received an honourable mention for his chamber work Sonatina for Double Bass and Piano.
The grand prize for a bass ensemble composition went to Mexican musician Rodrigo Mata Álvarez, for his work Ecos de Viaje for bass sextet. He holds a masters degree in music performance at the Norwegian Academy of Music with Dan Styffe and Håkon Thelin. Mata Álvarez is a repeat winner, having won grand prize in the 2020 ISB/David Walter Composition Competition in the solo division. He was composer-in-residence of the Latin Orchestra of Europe in 2021.
Justin Writer (US) received an honourable mention for his bass quartet work A Night in Istanbul.
No prize was awarded for the double bass and electronic media division.
The jury was chaired by Jeremy Baguyos, and comprised Patricia Weitzel, assistant double bass professor at Penn State/faculty at Sphinx Performance Academy at Juilliard and Wintergreen Music Festival, and John Dahlstrand, assistant principal double bass in the Orchestre National des Pays de la Loire in Nantes, France and founding member of Duo Millenia.