Eight cellists have been selected from an online recital round to continue to the next stage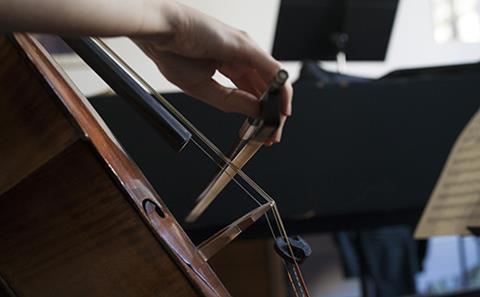 Eight cellists have been selected for the semi-final round of the 75th Geneva International Music Competition. This follows an online recital round, from which they will progress to the live semi-finals held in Geneva from 23-26 October.
The semi-finalists are:
Bryan Cheng, 24 years old, Canada
Jaemin Han, 15 years old, South Korea
Min Ji Kim, 26 years old, South Korea
En-Chun Lin, 20 years old, Taiwan
Samuel Niederhauser, 23 years old, Switzerland
Maxime Quennesson, 26 years old, France
Michiaki Ueno, 25 years old, Japan
Maria Zaytseva, 20 years old, Russia
The jury members are Ivan Monighetti, Thomas Demenga, Michaela Fukačová, Ophélie Gaillard, Clive Greensmith, Qin Li-Wei and Shauna Rolston.
The competition is for cellists between the ages of 15 and 30. The semi-final round consists of a baroque sonata, a contemporary sonata and repertoire at free choice up to 60 minutes maximum duration. From this, three finalists will be selected for the final concerto round, and the chance to win first prize of CHF 20,000, as well as future concert engagements, management, recordings, workshops and tours. Previous 1st place winners include Myung-Wha Chung, Wenn-Sinn Yang and István Várdai.
Read: Baroque cello playing: Going for baroque
Read: Violin prizes awarded at the ARD International Music Competition
Read: 'I have never entered a competition hoping to win' - Emma Wernig