The Ukrainian-born Canadian cellist was 90 years old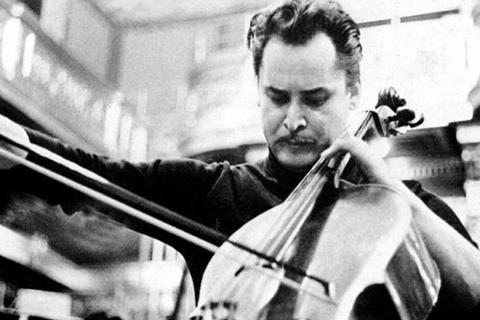 Vladimir Orloff, the Ukrainian-born Canadian cello soloist and teacher, has died aged 90.
Born in Odessa in 1928, Orloff studied in Romania at the Bucharest Conservatoire. He won 1st prize winner at the Bucharest International Cello Competition, before joining the Vienna Philharmonic in the mid-1960s as a principal cellist. He also taught at the Vienna Academy and appeared as soloist with various European orchestras, including the Bournemouth Symphony Orchestra, the New Philharmonia Orchestra and Paris's ORTF.
In 1971, he emigrated to Canada, where he performed as a soloist with all the major orchestras. His students at the University of Toronto included Ofra Harnoy and the Toronto Symphony Orchestra Assistant Principal Cellist Winona Zelenka.
His discography spans the mid 1940s to the 1970s and features concertos by Elgar, Schumann, Brahms, Shostakovich, Haydn and Saint-Saëns with conductors including John Barbirolli, Wolfgang Sawallisch, Sergiu Comissiona and Eugene Goossens.