With pianist Martin Helmchen, the pair received the prize for social commitment at the closing of the Kronberg Festival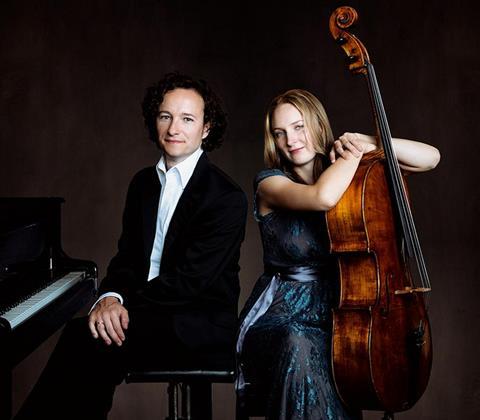 Read more news articles here
German cellist Marie-Elisabeth Hecker and pianist Martin Helmchen have received the first ever 'Pablo Casals Award – For A Better World' at the end of the Kronberg Festival, in Germany.
The wife and husband duo have received €10,000 for their great personal commitment to the promotion of musical life in Rwanda through their project, Music Road Rwanda.
For more than ten years the pair have been involved in the musical life of Rwanda and in 2018 Music Road Rwanda was formed, collaborating with the Presbyterian Church of Rwanda (Eglise Presbytérienne au Rwanda, EPR) in Kigali. With only a few schools offering music lessons and no further music education, the initative aims to establish and run a structured music school for young people and adults in the area.
'As artists who are privileged in a special way, we feel obliged to engage socially,' the couple said in a statement. 'The universal language and the healing power of music make a decisive contribution to this.'
The Pablo Casals award is presented to artists who share in Casals belief that 'first and foremost I am human, secondly an artist. As a human being, it is my first duty to do good to my fellow human beings'. Raimund Trenkler, founder and director of the Kronberg Academy Foundation said: 'Living social responsibility is an integral part of our training philosophy – in the spirit of Pablo Casals. I am therefore very pleased that we are sending an important signal with this award today.'
The jury included Marta Casals Istomin (chairman), the widow of Pablo Casals, as well as Christoph Eschenbach, Gidon Kremer, Sir András Schiff and Raimund Trenkler. Both Hecker and Helmchen intend to invest the prize money in training and further education courses of the local music teachers.