One of the Soviet Union's most celebrated cellists, he was often accompanied by his mother on piano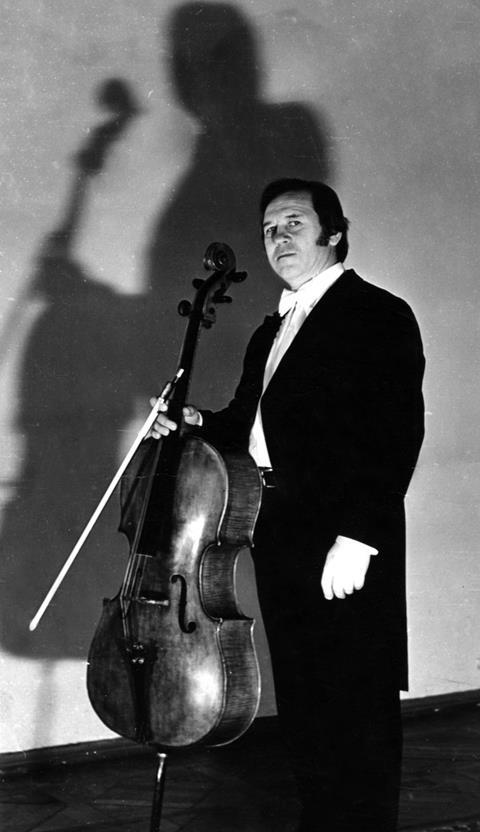 Russian cellist Lev Evgrafov died on 31 May aged 86. A celebrated soloist and recitalist, he was also a long-standing pedagogue, well known in Russia's conservatoires.
Born in 1934, Evgrafov originally studied at the Gnessin State Musical College before graduating from the Moscow Conservatory, where he was in the class of Mstislav Rostropovich. Beginning in 1963, Evgrafov toured extensively in the Soviet Union and abroad, including Austria, Bulgaria, Hungary, Germany, Italy, Spain, Poland, Finland, Switzerland and the US. His playing was noted for the uniqueness of his interpretations, virtuoso skill and subtle sense of style. After a concert in 1992 and the Swiss newspaper Vorderland described Evgarov as 'a great master' and 'a diamond of the highest standard'.
For many years, Evgrafov's recital partner was his own mother, Lydia Evgrafova. He also collaborated with pianist Maria Yudina and conductor Gennady Rozhdestvensky. He recorded ten LPs on the Russian label Melodiya, with one, a two-disc recording of Boccherini sonatas, was named Best LP of the Year by the Soviet regime.
Read: Russian cellist Alexander Buzlov dies aged 37
Read: Karine Georgian remembers lessons with Rostropovich
Read: Russian cellist Natalia Shakhovskaya has died, aged 81
Evgrafov taught at the Moscow State Institute of Music, the Moscow Conservatory, the Russian Academy of Music, Gnesins and the Gnessin State Musical College. His students included Alexander Rudin and Ivan Monighetti. In 1993 and 1994, he was the organiser and artistic director of two international music festivals in Nikulino, in which musicians from Russia, the US, Germany, France, Israel, Switzerland, and Japan took part. Towards the end of his career he was named an Honoured Artist of the Russian Federation. He played a Francesco Rugeri cello.
Below: Lev Evgrafov and Lydia Evgrafova perform Glazunov's Spanish Serenade op.20 no.2