The Canadian cellist has been made a permanent member after performing with the group throughout the 2019-20 season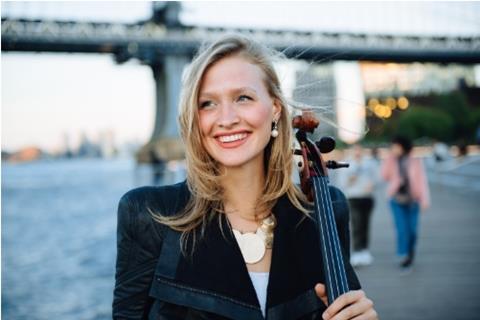 New York-based contemporary ensemble Bang on a Can has named Canadian cellist Arlen Hlusko as the newest member of its Bang on a Can All-Stars. Hlusko has been performing with the All-Stars throughout the 2019-20 season and now joins the group as its permanent cellist.
A Grammy award winning graduate of the Curtis Institute of Music and of Ensemble Connect, Hlusko has recently been a featured performer with the Los Angeles Philharmonic, BBC Concert Orchestra, and the National Arts Centre Orchestra. As a teacher, she has served on faculty of Curtis Summerfest, New York Philharmonic and Philadelphia Orchestra Teaching Artists, and given masterclasses in the USA, Canada, and Germany.
Read: Violinist and composer Jessie Montgomery appointed to Mannes School faculty
Read: Cellist Michael Dahlenburg to join Australian String Quartet
Hlusko joins fellow Bang on a Can All-Stars Robert Black, bass; Vicky Chow, piano and keyboards; David Cossin, percussion; Mark Stewart, electric guitar; and Ken Thomson, clarinets. Formed in 1992, the ensemble is known for its live performances of contemporary music from mutiple genres, including classical, jazz, rock, world and experimental music.
'I've had so much fun getting to know and perform with Vicky, David, Ken, Mark, and Robert this year,' said Hlusko, 'and it's a dream come true to get to continue making music with them for many years to come!'