The New Yorker, 39, will take up the post in the autumn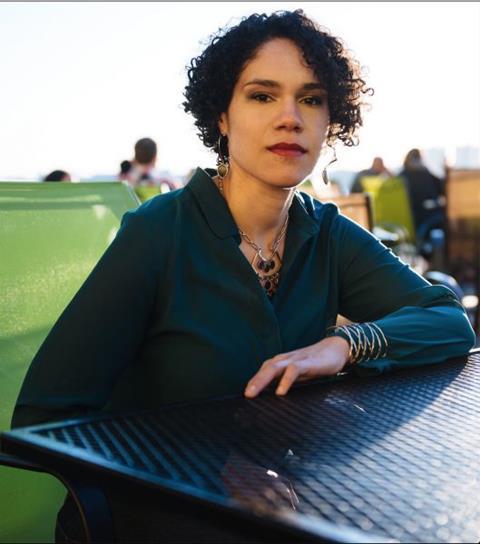 US violinist and composer Jessie Montgomery has been appointed to the staff of the College of Performing Arts at Mannes School of Music in New York.The 39-year-old will take up the post at the start of the autumn term. Montgomery will take on a dual appointment, serving on both the composition faculty and the violin faculty, and will serve on the faculty for the new MM: Performer/Composer degree.
Montgomery holds degrees from the Juilliard School and New York University, and is currently a graduate fellow in music composition at Princeton University. As a violinist she is a founder member of PUBLIQuartet and recent member of the Catalyst Quartet. As a composer she has written works for the Orpheus Chamber Orchestra, Passage, Dance Theatre of Harlem, the Chicago Sinfonietta and the Albany Symphony and American Music Festival among others. The New York Philharmonic has selected Montgomery as one of the featured composers for Project 19, marking the centenary of the granting of equal voting rights for women in the US.
Read: Composer violinist Jessie Montgomery awarded $50,000 Sphinx Medal
Read: JACK appointed new Quartet in Residence at Mannes School of Music
Read: Sarasate's thoughts on New York
Montgomery said she was 'truly honoured' to join the faculty, saying it had 'an exciting new curriculum that builds upon the values of creative musicianship that drive this institution into the future.' Richard Kessler, the college's executive dean, said she was 'a very special artist, a brilliant composer, violinist, and citizen artist. I have followed Jessie's career for quite a while and know her through the Chamber Music America Board of Directors, where we are both honoured to serve.'
Reference
Richard Kessler, Executive Dean, College of Performing Arts and Dean of Mannes. "Jessie is a very special artist, a brilliant composer, violinist, and citizen artist. I have followed Jessie's career for quite a while and know her through the Chamber Music America Board of Directors, where we are both honored to serve. I would also like to think that David Mannes himself would be proud, with Jessie having studied at the Third Street Music School Settlement, the very same institution where David Mannes was the director at the turn of the 20th century."