The long-standing musical director of the Whitehall Orchestra died on 8 October following a long illness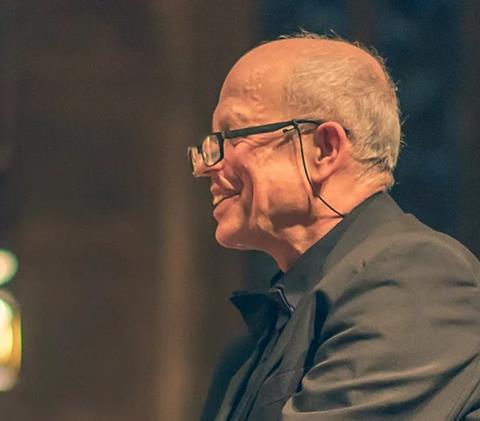 Cellist and conductor Michael Nebe has died. He was the musical director of the London-based Whitehall Orchestra as well as a cello teacher to many students for the Bromley Youth Music Trust.
Born in Germany, Michael studied at the Musik-Hochschule in Dortmund, King's College London, where he gained a masters degree. He also studied cello and chamber music at the Royal Academy of Music in London. He performed extensively in London, including at Wigmore Hall, as well as performing and recording internationally in Europe, USA, Canada and Australia. He was a member of the Plaegan Piano Trio, of which he was a founding member in 1978.
His first conducting appointment was as organist and choir-master in Dortmund at the age of 14 and he made his professional conducting debut at 16 with the Dortmund Philharmonic Orchestra. Nebe continued his conducting studies in the Czech Republic with Jiri Belohlavec, Kirk Trevor, Zdenek Bilek and Georg Tintner. He was the musical director of the Whitehall Orchestra since 1990 and the Fine Arts Sinfonia.
Read: Memories of cellist John Gwilt
Read: Conductor Bernard Haitink has died
Read: Gary Karr: Life Lessons