The American composer, known for works such as Black Angels, Vox Balanae and his Sonata for Solo Cello, has passed away aged 92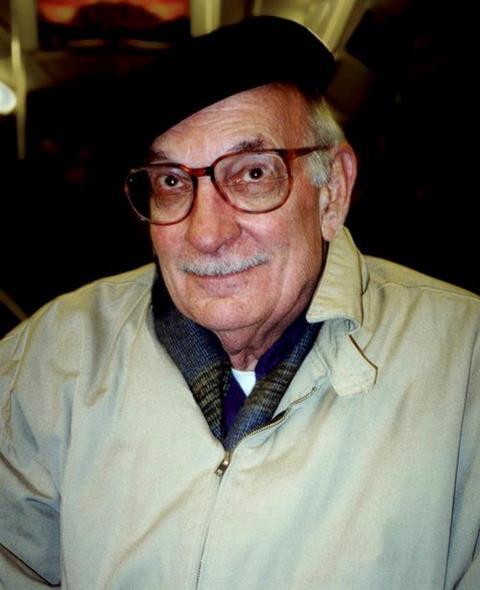 George Crumb, the composer whose modern-classical, avant-garde works encompassed experimental sound worlds and extended techniques, passed away on Sunday 6 February 2022. His wife Elizabeth and sons David and Peter were at his side at his home in Media, Pennsylvania.
Born in 1929 in Charleston, West Virginia, Crumb composed at an early age, going on to study at the National Music Camp in Interlochen, Michigan. He received music degrees from the Mason College of Music and Fine Arts (now University of Charleston), the University of Illinois at Urbana-Champaign and the University of Michigan, as well as receiving a Fulbright fellowship to study at the University of Music in Berlin.
Crumb was influenced by the composer Anton Webern and his compositions explored unusual sound timbres, notation and use of instruments. His work Black Angels for electric string quartet inspired violinist David Harrington to perform the piece, thus forming the Kronos Quartet. Composed in 1970, the work was a reaction to the Vietnam War and employed an extract from the second movement of Schubert's String Quartet in D minor Death and the Maiden, played with extended techniques and vocalisation.
Speaking in the 2020 documentary Inside the album: Kronos Quartet's Black Angels, Harrington illustrates the work's challenges: 'It looked like no other music I'd ever seen before. The score was huge. How were we going to do this? There were no page-turns - what were we going to do?
'The group has played that music ever since and it's always an astonishing experience.'
Crumb's compositional output includes works for orchestra, piano, voice, strings and chamber music - including Vox Balanae for electric flute, electric cello, and amplified piano and Sonata for Solo Cello. He won a Pulitzer Prize for Music in 1968 for his orchestral work Echoes of Time and the River and a Grammy Award in 2000 for Best Contemporary Composition for his work Star-Child.
Crumb taught throughout his life, becoming professor of piano and composition at the University of Colorado in 1958. In 1965 taught at the University of Pennsylvania, becoming Annenberg professor of the humanities in 1983. Although he retired from teaching in 1997, he was appointed with to a joint residency at Arizona State University with David Burge. Composing late into his life, his 90th birthday was celebrated at Alice Tully Hall, Lincoln Center in 2019 with a premiere of a percussion quintet.
His son David is also a composer, who teaches at the University of Oregon. He is survived by his pianist wife Elizabeth, another son Peter and a sister, Ruth. His daughter, actress and singer Ann Crumb, died of cancer in 2019.