It is hoped the agreement will help organise performances by the Kyiv Symphony and Youth Symphony Orchestra of Ukraine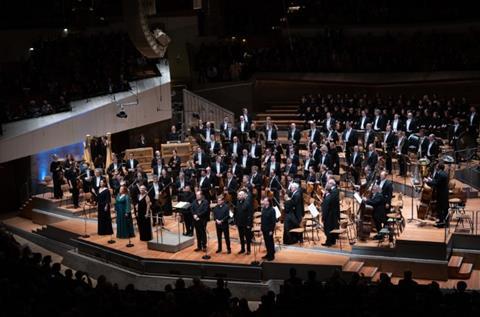 Read more news stories here
The Berlin Philharmonic has announced that it has become a patron of both the Kyiv Symphony Orchestra and the Youth Symphony Orchestra of Ukraine. The agreement will see the German ensemble support the orchestras in organising performance opportunities and the procurement of instruments. Both orchestras have already performed at the Philharmonie Berlin in 2022, at the invitation of the Berliner Philharmoniker Foundation.
'After our colleagues from the Kyiv Symphony Orchestra contacted us, we decided to take on patronship of the orchestra,' said violinist Eva-Maria Tomasi, a member of the orchestra's board. 'We would like to express our solidarity with the musicians in Ukraine who are trying to maintain musical life in Ukraine under terrible circumstances. The Kyiv Symphony Orchestra also acts as an important ambassador for its country by giving concerts outside Ukraine. We want to support the musicians in this as much as possible.'
Last year, members of the Youth Symphony Orchestra of Ukraine played alongside their counterparts in the National Youth Orchestra of Germany. The ensemble is made up of musicians aged 12 to 22. 'We would like to thank the Berliner Philharmoniker sincerely for their patronship,' said Alexandra Zaitseva, director of the Youth Symphony Orchestra of Ukraine and manager of the Kyiv Symphony Orchestra. 'It is very important for us both symbolically, as a strong sign of support for our home country, and practically. It offers us the prospect of a close exchange. Together with the founder and chief conductor of the Youth Symphony Orchestra of Ukraine, Oksana Lyniv, with all colleagues of the Kyiv Symphony Orchestra and the chief conductor Luigi Gaggero, we are committed to the European integration of Ukrainian culture, the support of the young generation of Ukrainian artists and the further development of this unbroken musical tradition, especially in today's challenging times.'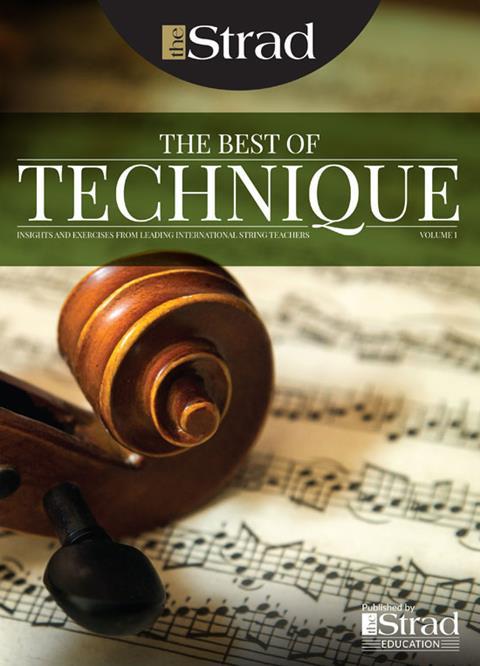 In The Best of Technique you'll discover the top playing tips of the world's leading string players and teachers. It's packed full of exercises for students, plus examples from the standard repertoire to show you how to integrate the technique into your playing.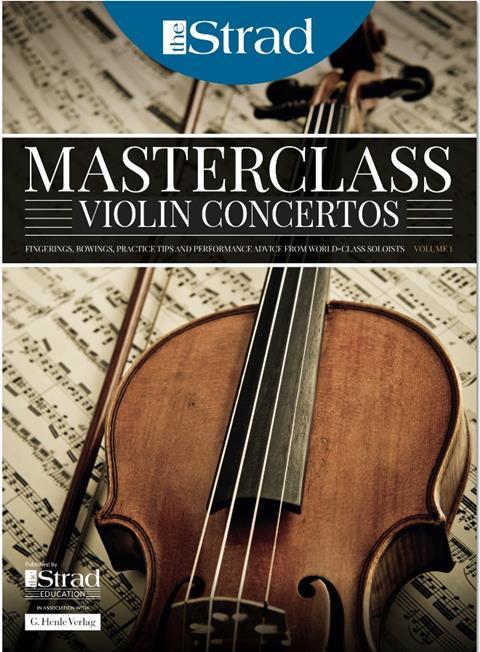 The Strad's Masterclass series brings together the finest string players with some of the greatest string works ever written. Always one of our most popular sections, Masterclass has been an invaluable aid to aspiring soloists, chamber musicians and string teachers since the 1990s.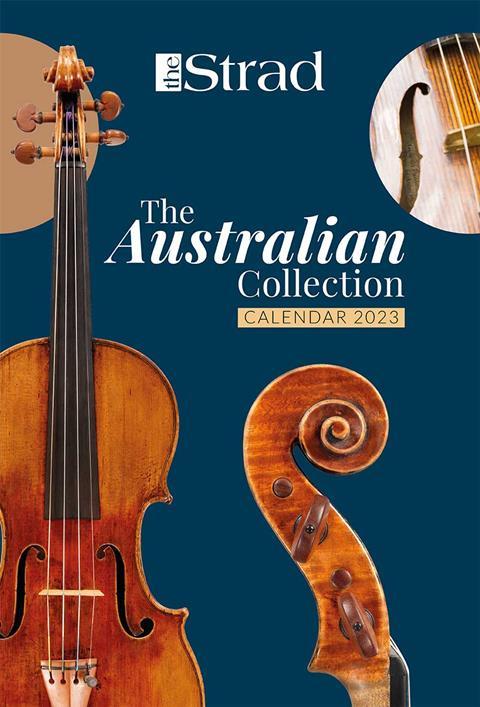 This year's calendar celebrates the top instruments played by members of the Australian Chamber Orchestra, Melbourne Symphony, Australian String Quartet and some of the country's greatest soloists.