The announcement cites 'fiscal reform, improvement efforts' and intention to reduce its activities from 52 to 40 weeks per year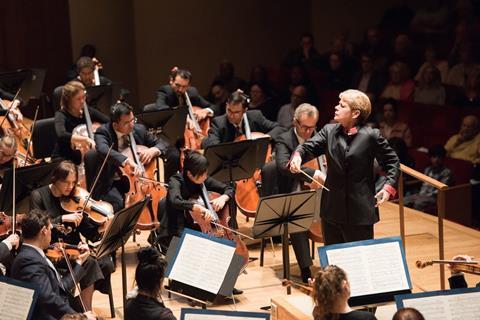 The Baltimore Symphony Orchestra released a statement yesterday in which it canceled a number of summer 2019 concerts. The orchestra's management has been in an ongoing negotiation with its musicians' union, in which it has propose to cut its activities from 52 weeks to 40 weeks per year.
Cancellations for the summer include the New Music Festival spearheaded by music director Marin Alsop, which was scheduled to take place from 20 to 22 June.
The other cancellations are:
Oregon Ridge Star-Spangled Spectacular – 3 July
Leslie Odom, Jr. concert – 5 July
Harry Potter with orchestra – 11-13 July
BSO performance at Artscape – 19 July
Cirque Dances – 26,27 July
Concerts scheduled to take place earlier in June as part of the orchestras main subscription season will not be affected.
The orchestra management said in a statement that it was making the cancellations 'as part of efforts to address financial challenges that have existed for many years, including over $16 million in losses in the past decade alone'.
'These decisions were extremely difficult to make and were not entered into lightly, but they are the right ones if the Baltimore Symphony Orchestra is going to continue to exist as a nationally renowned organisation,' said BSO President and CEO Peter Kjome. 'If the BSO is going to survive, our business model needs to change, and that change begins in earnest today. In our view, moving from 52 weeks to 40 weeks is necessary. We look forward to working with our musicians as we navigate this change and prepare for a future that is strong and vibrant.'
The Washington Post has reported that the news came as a shock to the musicians, who spoke of the plans as a 'lock-out'.