The Baltimore Symphony Orchestra's season-opening concerts are postponed amid continued strike action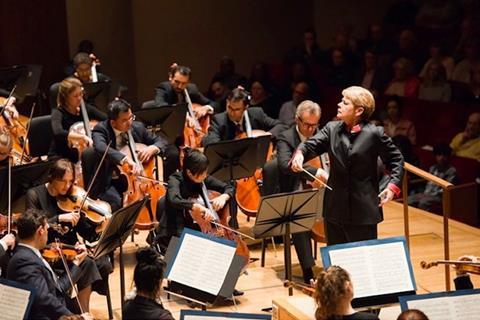 The Baltimore Symphony Orchestra postponed its free season-opening concert, originally scheduled for last Saturday, amid continuing strike action over details of a new contract agreement. The concert has been rescheduled for this Saturday 21st September, while performances originally scheduled for September 19, 20 and 21 will be postponed to spring 2020.
'This evening, BSO management issued a "take it or leave it" offer to the BSO Musicians,' wrote Brian Prechtl and Greg Mulligan, co-chairs of the orchestra's players, on the musicians' Facebook page, after a bargaining session ended last Monday night with no resolution. 'This is a dark day in the history of the Baltimore Symphony Orchestra.'
The strike began in June, when the Baltimore Symphony Orchestra attempted to pressure the players into agreeing to a new contract with fewer paid weeks of work: 40, as opposed to the current 52.
Orchestra managers have said that such a cut is needed to sustain the orchestra after years of deficits and difficulty raising money in Baltimore.
As attendance has waned at many orchestral concerts, some have begun to question if there is enough demand from ticket buyers to justify 52-week seasons, and contracts.
This spring, Maryland state lawmakers approved $3.2 million in aid to help the orchestra hrough the next two years, but Gov. Larry Hogan has suggested that he will 'probably not' release the money, The Baltimore Sun reported.
But the Baltimore musicians argue that they already earn less than many of those at other orchestras: Their base pay is currently just under $83,000, according to the musicians, which is low for a 52-week orchestra. They say that a major cut in performing weeks, and as a result pay, would jeopardize the orchestra's quality by making it difficult to attract and retain top musicians.
As of Saturday, no further talks had been scheduled.