Gidon Kremer named as returning jury member in seventh edition of Japanese event taking place in June 2019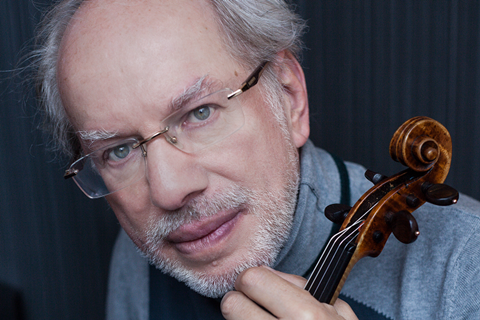 The seventh Sendai International Music Competition is open for applications and has now announced its full violin section jury.
Latvian virtuoso Gidon Kremer, who was also on the jury in 2016, is returning for the 2019 event too. The violin section will be held from 15 to 30 June 2019, with the piano section starting on 25 May.
The competition, open to candidates of all nationalities born on or after 1 January 1991, is open for applications now and until 14 November 2018.
Following pre-selection, the live rounds take place at the Hitachi Hall in Sendai (Sendai City Youth Cultural Center).
As well as Kremer, the jury, chaired by Yuzuko Horigome, includes Masafumi Hori, Boris Belkin, Olivier Charlier, Rodney Friend, Tomoko Kato, Younguck Kim, Cho-Liang Lin, Saeka Matsuyama, Joel Smirnoff, and Isabelle Van Keulen.
The gold medal includes a cash prize of JPY 3,000,000 (c. $27,500), CD production and a package of concerts and recitals in Japan. Prominent past laureates include Alena Baeva, Clara-Jumi Kang, Richard Lin and Bomsori Kim.
More information at simc.jp/en