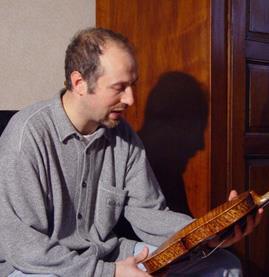 Cremonese maker Marcello Villa (pictured) came first in the violin and viola professional divisions of the Associazione Nazionale Amici Della Liuteria Italiana (ANLAI) national competition.

Other multiple prizewinners were Chinese-born maker Liu Zhaoyang, who took third prize in the violin category and second in the viola division, and Federico Fiora, another Cremonese maker, who came third in the viola section and second in the cello category behind Alessandro Peiretti from Pavia.

A concert featuring prizewinning instruments from the competition (see here for a full classification of results) will take place in Milan on 29 May. ANLAI holds its international competition in Pisogne from 15 to 21 September.