A total of 89 cellos were submitted for the competition, to celebrate excellence in the field and promote emerging talent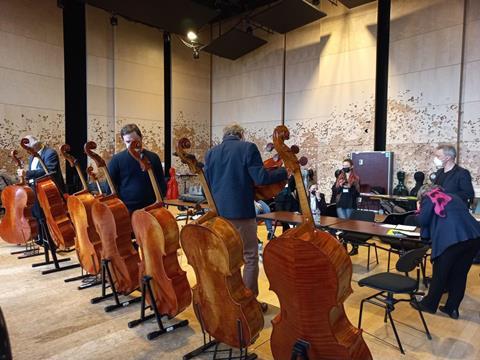 The Philharmonie de Paris' inaugural International Lutherie Competition took place on 22 January 2022. This year dedicated to the cello, the event saw almost 90 instruments submitted, with entrants divided into 'Talents of today', made of of professional luthiers, and 'Talents of tomorrow', open to violin making schools.
The top prize was won by Mira Gruszow and Gideon Baumblatt from the Gruszow & Baumblatt atelier in Havel, Germany. The duo have previously won a double gold for violin tone and workmanship at the Violin Society of America's 2018 competition. The second prize went to Alexandre Beaussart from Vincennes, France, while third prize was awarded jointly to Stefano Gibertoni and Valerio Nalin from Milan, Italy.
In the 'Talents of tomorrow' category, the Swiss School of Violin Making in Brienz was awarded first prize, with the Mirecourt National School of Lutherie coming second and the Antwerp International Lutherie School third.
The jury was made up of violin makers Jean-Jacques Rampal, Serge Stam and Isabelle Wilbaux, and cellists Chu Yibing, Astrig Siranossian and Tatjana Uhde. The luthiers chose maker Arthur Fremont of Caen, France, as their favourite, while the musicians went for Gruszow and Baumblatt. In addition, the audience were invited to vote in a secret ballot for their favourite, with the winners named as Gibertoni and Nalin.
During the public rounds, all the cellos were played by members of the Orchestre de Paris: Anne-Sophie Basset, Alexandre Bernon, Delphine Biron, Manon Gillardot, Paul-Marie Kuzma, François Michel, Florent Millner and Éric Picard. The musicians were also given the chance to award a prize for the cello they felt had the finest tone. This prize also went to Gibertoni and Nalin.