In conversation with Sota Nakazawa, Russian virtuoso Maxim Vengerov explains his love for Stradivari instruments, and his long relationship with them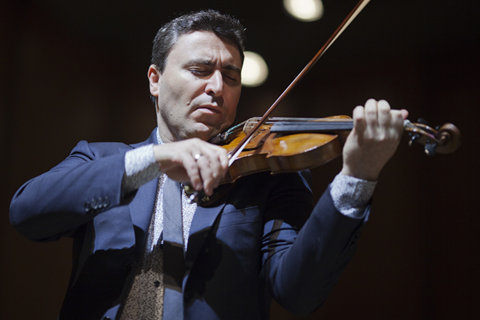 I was just ten when I was loaned my first Stradivari. Holding the beautiful, shiny instrument in my hands, I thought all my dreams had come true and that all I would have to do to reveal the violin's magic would be to put the bow on the string and play. I remember clearly how shocked I was when the instrument squeaked, the first time I played it – I had thought that such a special violin would help me to produce a beautiful sound, but it didn't.
After about five minutes I went back to my previous instrument – a new, modest violin made in Siberia – so I could compare the two and, obviously, the sound of the modern instrument was better. I almost started crying; I didn't know what to do! 'What's wrong with this violin?' I asked my father. He told me that there was nothing wrong with the instrument, but with the way I was playing it.
Later on, I came to understand that a Stradivari violin is the equivalent of a Formula One car: it's all about the driver and whether or not he or she has developed the necessary skills. Little by little I began searching for a new technique that would allow me to get the sound I wanted from the violin. Instruments of that quality are living organisms which, like people, you have to talk to in order to understand their personalities. And they are all different: learning to play one Strad doesn't mean you've learnt to play them all. It's like meeting a new person each time; you have to start all over again. The instrument teaches you to play, not the other way around.
It's impossible to say whether one Strad is better than another. It's all a case of personal preference – each instrument has a distinct quality not shared by the others. One talks about the 'golden period' since that was the time of the great master's maturity, which produced some magnificent violins. In my view, however, his later period is no less good – perhaps by that point Stradivari had reached an even greater ripeness. Some of his early work is amazing, too. He was one of the greatest acousticians of all time; I think he knew something that still no one else does.
Instruments of that quality are living organisms – you have to talk to them to understand their personalities
I wasn't surprised when I heard the news that another set of double-blind tests had shown musicians favoured new instruments over those made by the old Italians. It all comes back to the first time I tried to play a Strad. Next to my contemporary violin, which was easier to play and had a bigger sound, there was no comparison, but that was because I hadn't developed a relationship with the instrument and because my technique wasn't sophisticated enough. A performer playing on a Strad has to be ready every day for a new experience with the violin. It's like painting with a brush: you have the sketch but you're always in for a surprise. To accommodate the instrument, you must have the technical ability to react to its personality as you go along.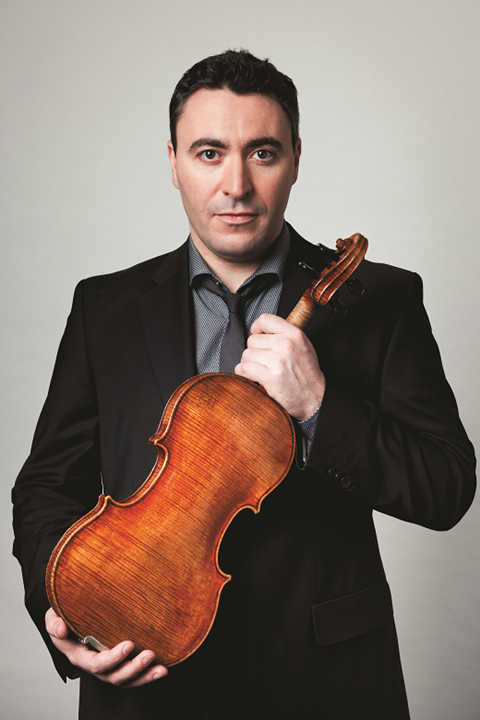 Stradivari violins need you to optimise their sound. I'm not talking only about preserving the wood, which is a must for any instrument, but about subtler adjustments, too. The placement of the soundpost, for example, is an art in itself, and not the duty of the performer but of the luthier. Communicating with them is vital.
The luthier has to feel what the violin is capable of in collaboration with the player, and to be able to interpret the player's requests for different colours, or a different kind of sound. Perhaps the bridge needs moving a little, or the tailpiece, or the end button. A lot of variables have to come together in order for the instrument to give 100 per cent of its potential on stage.
During my career I have been lucky enough to play lots of violins by Stradivari, perhaps as many as 50. Some I just tried once, whereas others I played for longer periods of time. Many of my early recordings were made on the 1727 'Le Reynier', an instrument from Stradivari's later period that was loaned to me by the LVMH collection for a period of three or four years. Just like when I was ten, it forced me to reconstruct everything about my playing and taught me about interpretation and the Italian sound. I was only 18, but this violin really helped me to become an artist. It was a chameleon that was capable of producing so many different colours.
I changed to the c.1723 'Kiesewetter' Strad when I was about 22. Even though it was only four years older than 'Le Reynier', the violins could not be more different – almost as if they were the work of two separate makers. Stradivari's genius and capacity for invention go beyond the understanding of the human mind.
With the help of my patron, Yoko Ceschina, I acquired the 1727 'Kreutzer' Strad at an auction in 1998. When I first played it I wasn't certain it would be the violin I would need for the rest of my career. Since it had a beautiful spectrum of colours but only a relatively small sound, I thought it would be perfect for chamber music. That seemed to be confirmed when I took it to Chicago for a performance of Shostakovich conducted by Rostropovich, who asked me about it during the piano rehearsal. 'It used to belong to Fritz Kreisler,' I told him proudly. 'You know, Maxim,' he said, without explanation, 'maybe you should change it.'
The problem was that the violin had been in a private collection for a long time and had only been played at home, or on the collector's yacht. It had retained much of its original varnish and was in wonderful condition, but no one had worked on its sound in a big hall for many years.
A good friend of mine, Israeli luthier Nahum Tukh, helped to optimise the instrument to suit its new purpose. He is a true magician, with fantastically sensitive ears. Thanks to his work I have been able to use the 'Kreisler' for most of my performances and recordings over the past two decades; the depth of its sound is impossible to describe. I am very proud to have worked with Nahum for such a long time, and am grateful to him for enabling me to become a musician who is truly alive in his work.
A performer playing a Strad has to be ready every day for a new experience
My 'Kreisler' Strad was sold in 1958 for around $8,000. To put that into context, Nathan Milstein's fee at that time was something like $3,000, meaning he would only have to play a few concerts to be able to buy it. Even more recently, players like Heifetz and Oistrakh would have had two or three great instruments that they owned outright. Of course, artists' fees were higher then, but the cost of great instruments has increased hugely. The 'Kreisler', for example, was sold again, shortly after the 1958 sale, for four times as much. These days, one would have to use a lifetime's earnings – or a huge bank loan – to buy a violin like that.
As a result, the role of the patron has become invaluable. They are investing not only in their own futures, but in the future of music, too. Audiences, for example, get to hear marvellous music played in magnificent acoustics and on the best instruments in existence. Engaging audiences in this way will prevent music from ever becoming old fashioned or temporary, but to maintain this standard we need a special institution where young musicians can be taught the special skills required to play and care for instruments made by the old masters.
I'm so excited that the first Tokyo Stradivarius Festival will take place this year. We owe a great deal of gratitude to Nippon Violin for their role in organising the festival, and it is a true privilege to work with them. To have so many of the world's greatest violins in one place will be a magical moment, even more so since no exhibition of this kind has taken place in Japan – or Asia – before. It is a cultural event that will touch the whole world and I am very proud to be a part of it.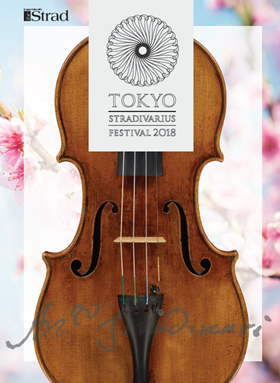 This text is from the Tokyo Stradivarius Festival brochure, published in association with The Strad and available free with the July 2018 issue. The Tokyo Stradivarius Festival takes place at the Mori Arts Center from 9 to 15 October 2018