The Strad's April 2020 issue cover star discusses performing on her own Strads and on newer violins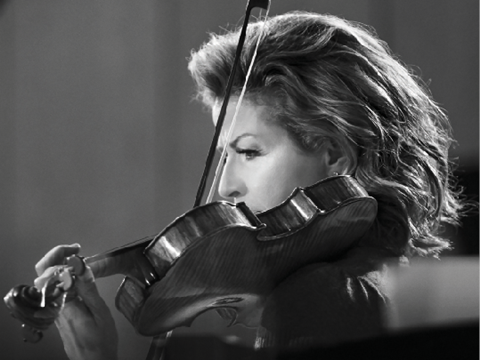 The following is an extract from a longer article in our April 2020 issue. To read in full, click here to subscribe and login. The April 2020 digital magazine and print edition are on sale now.
My main instrument is the 'Lord Dunn-Raven' Stradivari of 1710, but I also own another Strad, the 'Emiliani' of 1703, which I play far less often. To say that the 'Lord Dunn-Raven' is a better instrument sounds silly, as both Strads are magnificent, but it does have a tiger-like quality to its sound, which means that in the big concertos it can bring a roaring, forceful voice if needed.
I was recently in South America with Mutter's Virtuosi and I took a contemporary instrument with me because I believe very much in new making. There are some fabulous luthiers out there and we have to invest in them not only financially, but also philosophically, so that they will be understood and appreciated.
This contemporary instrument was wonderful, but when performing Vivaldi's Four Seasons I wanted to play senza vibrato, as I often do in this work. As the violin had not yet developed the depth of character of a 300-year-old instrument the sound was pretty bland. This made me realise the incredible privilege it is to play a Strad – or indeed any instrument with a history and personality that can add something of its life to your performance. There is something very touching and humbling about playing an instrument that has had a life before yours and will probably continue to live on after you have gone.
Read: Anne-Sophie Mutter pays tribute to Krzysztof Penderecki
Read: Anne-Sophie Mutter has tested positive for coronavirus
Photo: Bartek Barczyk / DG