In this excerpt from his new book Big Notes: How A Stradivarius Makes Money and Music, author and conductor John Axelrod considers why old Italian instruments can command such high prices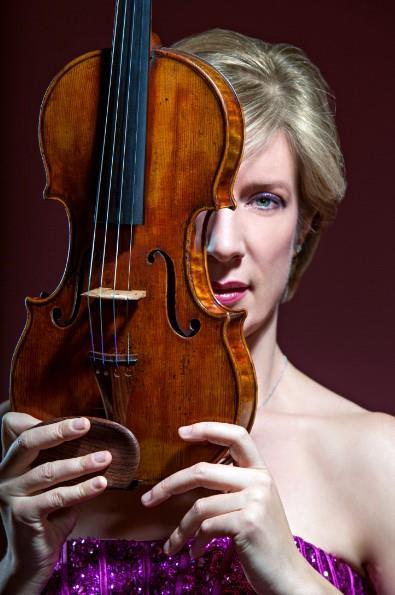 In the 1998 movie The Red Violin, a great violin maker named Nicolo Bussotti, based on the real-life luthier Antonio Stradivari, supposedly mixes the blood of his deceased beloved wife into the varnish of what is to be his most precious creation. The violin's journey, from its creation in Cremona in 1681 until its auction in 1997, with all the places and persons that possessed it in between, is the story of the film. It is a story about music, memories and money.
The violin somehow survives all odds – despite being smuggled, being hit by storms, being stolen, shipped, and even being sweat upon by a Paganini-like soloist – and the red varnish remains pure and potent in its appeal. So much so that the expert appraiser himself, recognising its provenance and potential, manages to switch a perfect copy at the moment of the auction, only to disappear, thus continuing the unlikely story of this red violin. Everyone wanted it. Yet, none could possess it forever. The violin, as music itself, exists out of time for all time. The violin, itself made of wood, is finite. Its value is priceless. Its sound is immortal.
Is it possible to purchase immortality? Imagine really buying this fictitious fiddle. How much would it cost? During the auction in the final scene of the film, the figures surpass $2 million. In real life, the Red Mendelssohn – the Stradivarius of 1720 on which The Red Violin is based – sold for $1.7 million in 1990 and is now owned by the violinist Elizabeth Pitcairn. Over the next twenty years, the value of this Stradivarius, and all other rare violins, violas and cellos, has increased exponentially. Today, it could be worth over $16 million.
In 2012, J & A Beare in London set the world record for the most expensive violin privately sold with the 1741 Vieuxtemps Guarneri del Gesù for over $16 million. Its new owner anonymously donated the historic instrument to the violinist Anne Akiko Meyers, on loan for the rest of her life. The violin is said to be in remarkably fine condition, with very little corrective work or restoration. The name was bestowed upon the violin after being owned by the Belgian nineteenth century violinist Henri Vieuxtemps and was later played by Yehudi Menuhin and Pinchas Zukerman, among others.
Public auctions have also set record sales. In 2011, an anonymous bidder at the Tarisio Auction House paid £9,808,000 ($15,894,000 or 11,076,000 euros) for the 1721 Lady Blunt Stradivarius, named after Lord Byron's granddaughter Lady Anne Blunt, who owned it for thirty years. The price was over four times the previous auction record for a Stradivarius violin. That is one expensive lady.
Read: Anne Akiko Meyers on playing the 'Vieuxtemps' Guarneri 'Del Gesù'
Read: 1721 'Lady Blunt' Stradivari violin sells for £9.8m
Read: A beginner's guide to identifying a Stradivarius
Is $16 million for a violin too much to pay? Not these days, especially when they can be reauctioned for twice the price. According to the Stradivari Society, in an article published in 2008, rare violins that have been sold for millions have never decreased in value and from 1960–2008 have consistently outperformed both the Dow Jones Industrial Average (DJIA) and precious metals by an enormous percentage: a 19,400% increase. By 2021 standards, their appreciation in value has seen exponential gains yet to be estimated. In other words, rare violins are a benchmark of profitability, requiring big bank notes to buy, and the Stradivarius is at the top of the chart for most serious collectors and investors.
Whatever the motivations, all these people who pay for a Stradivarius or any other rare instrument (or steal or copy one) have in common one very important thing: they are investing in immortality. Not in the sense of living forever in a futuristic fantasy like cryogenics, or in the idea of housing a piece of art in perpetuity, but in their own identification with the immortal itself. Even if they outwardly declare being only a custodian, internally they all are consciously aware such an investment can carry their own name into the books of cultural history.
People who steal them may have the same motivation to have their names live beyond their lifetime, but mostly they just want the money. Thus, the business of beating death by becoming a modern-day Medici (or even a Vincenzo Peruggia, who famously stole the Mona Lisa) is booming. And it is not only a good return on investment, especially now when stock markets are as volatile as a rollercoaster. What better way to get rich and write yourself into history books than to be the owner, or the voleur, of a violin once played by Yehudi Menuhin or Jascha Heifetz or even Paganini himself?
The relationship between the artist and patron is symbiotic. The relationship between the criminal and the buyer is co-dependent. One cannot exist without the other. History has shown how the greatest art ever produced coincided with the patronage of enlightened, culturally literate leaders, whether noble, papal or civic. Other than acts of terrorism, the greatest crimes against culture have often occurred as a result of such patronage. It need not be the criminal mind these days. Now, as governments around the globe cut culture in the face of austerity measures or budget deficits, coronavirus pandemics and stimulus packages, and corporations focus more on their bottom line and shareholder value, individuals and their foundations have begun to fill the philanthropic gap, finding ways to not only support good causes on humanitarian levels and participate in the creation and conservation of culture, but to also satisfy that very same urge that inspired those patrons of yesterday to protect their future name. Sometimes that name is preserved simply by the assets in the attic or the art museum. Other times the name is associated with the asset in the arms of a great artist. And if it is a Stradivarius, that asset only appreciates in both value and reputation.
To be deemed a true Stradivarius, an instrument must come from the workshop of the Stradivari family during the seventeenth and eighteenth centuries. The patriarch of that family, Antonio Stradivari, made approximately 1000 string instruments of which only an estimated 650 still exist. Most are in the multimillion-dollar range and can only increase in value. It can be even said that a "Strad" is worth more than its weight in gold. It has been compared to the voice of God. One cannot easily put a price tag on that.
Excerpt From: John Axelrod's 'Big Notes: How A Stradivarius Makes Money and Music' published by Clink Street
Photo: courtesy Elizabeth Pitcairn