Our January 2023 cover star talks about commissioning his modern instrument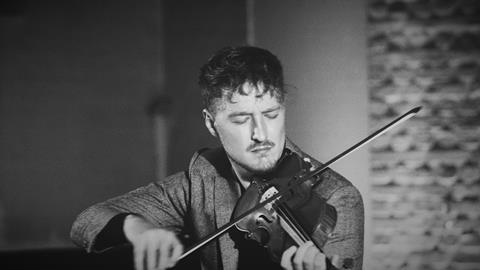 This article is an excerpt from Daniel Pioro's interview in the January 2023 issue of The Strad
Discover more lutherie articles here
I started off playing on old instruments, mainly from the 19th century and one from the 18th, but I never felt that the sound of any of them sat well with me. I'm very drawn to the idea of the blank canvas, and I always had the feeling that I was playing on something that had already had a certain sound imbued into it. Secondly, old instruments are considered so special and precious – as well as expensive – that there's always a certain amount of nervousness and neuroticism when it comes to playing them. It adds so much extra weight to the action of playing that the idea of having an instrument made just for me became very attractive – the idea that I'd be making a sound that's never been made before.
'When I first received the violin, it was like the first experience of having a child - to you it's the most perfect thing that's ever existed'
When I was a student at the Royal Academy of Music I had the chance to play on the 1709 'Viotti' Stradivari. It's a fraction wider than many of Antonio's other violins, and to me it was like playing an incredible ball of energy; in Strad terms I'd say it was more of a stocky, powerful kind of animal, rather than graceful and swan-like. Then I met the German luthier Christoph Götting, who at the time was working in Hampshire and had worked on the restoration of the 'Viotti', so he knew it intimately. So when I came to him with the idea of making me an instrument inspired by the 'Viotti', he was excited from the very start.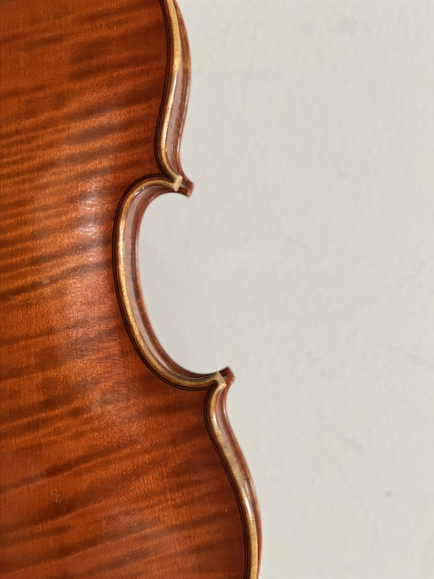 I was struck by Christoph's passion and dedication to his craft. I'm very obsessive about sound and music making, and I'm very drawn to that quality in other people. Christoph listened to me playing, talked a lot with me about what I needed and what I hoped for from the instrument. Right from the start, knowing how passionate he was, I felt very positive about the project.
When I first received the violin, I knew it was perfect. It was like the first experience of having a child – to you, it's the most perfect thing that's ever existed, even though there are so many in the world. So my body and brain told me that this violin was definitely the one for me. I use it for all kinds of repertoire, from Baroque to modern pieces: I want it to explore and inhabit every kind of music, and find out what it can bring to each piece. Whether or not it 'feels' right for the piece is irrelevant – I'm trying to encourage it to be right in my playing. As we explore together, we're teaching each other things as we go.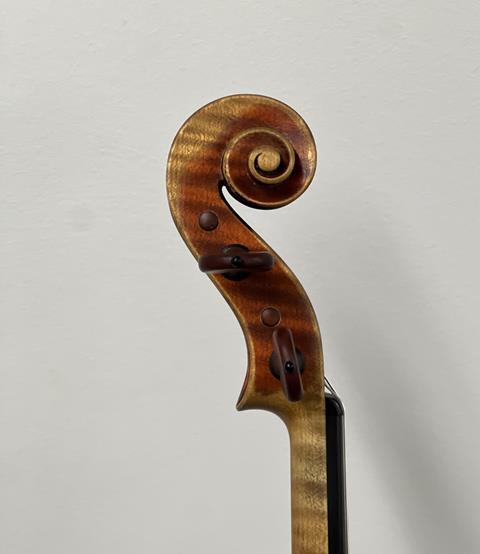 A lot of people listen to my playing and say, 'I'd really love to know how it would sound on a Strad!' To me, it's like they're missing the point – what sound would I make on any instrument? Every one would be a little bit different.
My favourite bow is one that I commissioned from the British bow maker Tim Baker. It's a sensational piece of modern bow making, with quite a hard stick that offers a bit of resistance. I like to put in a little work when I play: when bows and instruments provide some little challenge, then they usually have some hidden rewards to offer as well. This bow will sometimes tell me, 'No! Well, OK – if I really must!' It's like a constant dialogue.
INTERVIEW BY CHRISTIAN LLOYD