The 1758 instrument has been gifted to the institution on permanent loan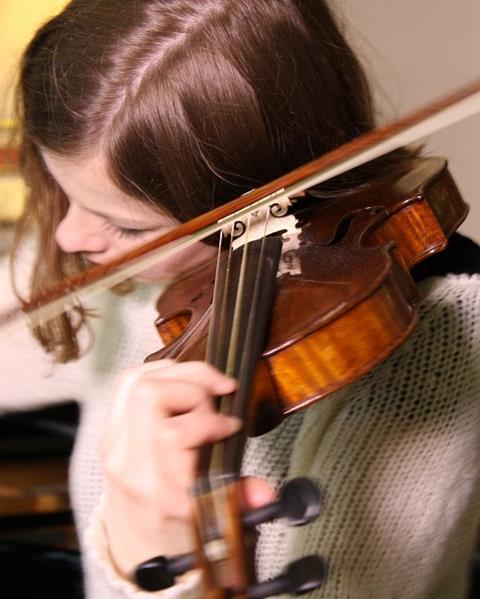 The Royal College of Music in London has been gifted a 1758 Nicolò Gagliano violin on permanent loan from an anonymous charitable benefactor.
The instrument is one of few remaining Gagliano violins in its original Baroque set-up, retains its original neck and has had no internal alternations. Previously in a private collection, it was acquired by its current owner in 2011 and has not been played since.
'Violin students in the Historical Performance Faculty at the Royal College of Music will benefit from this extraordinarily generous long-term permanent loan of an original Nicolò Gagliano violin from 1758,' said the RCM's chair and head of Historical Performance Ashley Solomon. 'Each term a new student will be given the instrument to play, enabling a growing community of violinists to share this unique instrument and learn from its rich historical heritage.'
The RCM's stringed instrument collection comprises instruments by Gagliano, Amati, Goffriller, Tononi, Guadagnini, Forster, Hill, Betts and Vuillaume.
Read: Vuillaume's 'Evangelists' string quartet of instruments sells for £960,000
Photo: RCM Masters Baroque Violin Scholar Anna Waszak plays the rare Gagliano violin at RCM © Adam Ferguson