The star soloist and Academy of St Martin in the Fields music director will perform and direct the work with the ensemble in London in November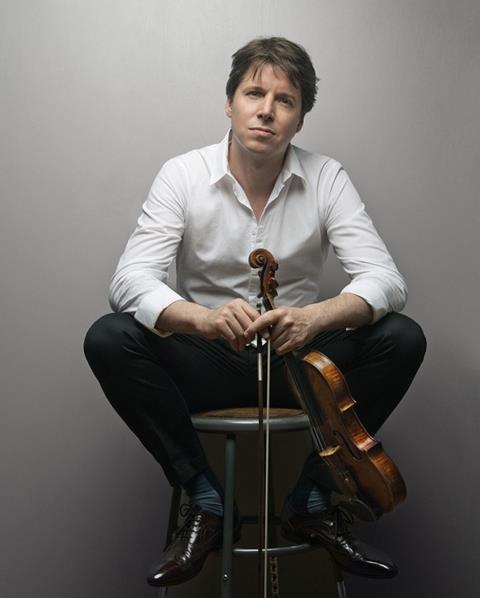 I'm performing and directing the Tchaikovsky Violin Concerto with the Academy of St Martin in the Fields for the first time in November and I can't wait. This is a piece I have performed maybe 1,000 times in concert, and every time I work with a conductor I have to be diplomatic, because obviously I can't run the rehearsal. But I have a very clear idea of the way I would like the piece to be performed, and of the details in the orchestral part that I would like to hear. So it will be exciting to dive in and experiment. We won't start rehearsing until two days before the concert, but luckily I know the orchestra very well. They understand my musical language and how I lead, and they know where to be pro-active. They really do play like chamber musicians.
I have played the Tchaikovsky with a smaller orchestra before and it's been wonderful. I sometimes find that an agile, smaller orchestra, playing with strong articulation, can be more powerful than an orchestra twice the size, which might be a bit soggy. In fact, I like to approach all concertos as chamber pieces – whether with a big orchestra or a small ensemble. There should always be a sense of give and take. I never think of concerto playing as standing up there and doing my thing and having the orchestra follow.
The Tchaikovsky is still technically challenging – no matter how many times I play it. I studied it for the first time when I was 13 years old and performed it with the Indianapolis Symphony when I had just turned 14. Today I could probably play it in concert without any notice with about 90 percent success – but that's not the percentage I want! Getting myself psyched to go into the practice room and repeat those technical passages can sometimes be a chore – as can finding the energy to dive back in and re-think it from a musical perspective. But inevitably whenever I perform the Tchaikovsky, I will find a new articulation or a new fingering, and that's a lovely feeling.
As a child I learned and memorised the work pretty quickly, and at the time I probably thought I knew it well. Looking back, though, I had hardly tapped the surface. I don't think I looked at an actual score for years. I bought the music with piano reduction and took that at face value. As I got older, I started looking at the score and realised how much was in there that was not reflected in my part. I would advise people always to get a real score and keep going back to it. We are all trying to figure out what the composer wanted; it's this big mystery we are trying to solve. Meanwhile we are usually ignoring 80 per cent of what he actually did tell us!
Endurance-wise the Tchaikovsky has the longest period of constant playing for the soloist of all the concertos. Performing live, with the adrenaline flowing, can help with this - as can being more economical with your body movements. I'm probably more guilty than anyone of moving too much when I perform, but in the practice room I do try to think about how I can be more focused in my movements so that I'm not wasting energy.
One little tip I can give: before the cadenza I always tighten my bow just an extra bit, as what I don't want is for a bow hair to break. I know it sounds silly, but if I break a bow hair right at the beginning of the cadenza, there is no chance to remove it for the next ten minutes, which can cause a level of annoyance and stress. Loose bow hairs can dangle over my fingers and sometimes get caught in the string, which is just the worst!
Joshua Bell performs and directs Tchaikovsky's Violin Concerto with the Academy of St Martin in the Fields on 11 November 2015 in Barbican, London.
Photo: Phil Knott