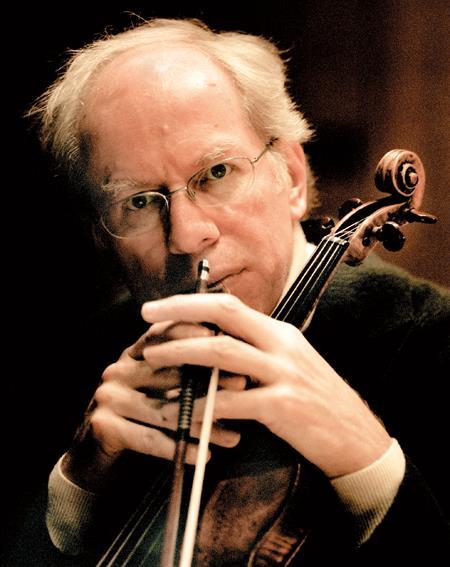 Latvian violinist Gidon Kremer has announced plans to hold a special concert in Berlin to promote awareness of the human-rights situation in Russia. Along with his own chamber orchestra Kremerata Baltica, Kremer has stated that cellist Nicolas Altstaedt will perform at the concert, as well as pianists Martha Argerich and Khatia Buniatishvili and conductor and pianist Daniel Barenboim.
Speaking to German newspaper Die Welt, Kremer (pictured) expressed his concern at the state of 'liberties that we take for granted, such freedom of speech and artistic freedom'. He referred specifically to the Pussy Riot case, in which two members of the punk band were jailed in 2012 after a controversial performance in a Moscow church. 'It's like it was in the Soviet Union, though of course with different methods and not as draconian as in Stalin's time,' he said. 'Prison sentences such as the two years for Pussy Riot are unfair and disproportionate.'
Kremer also spoke out against artists in Russia who aligned themselves with the policies of President Vladimir Putin. Although he refused to name specific musicians, he said, 'They say it is patriotism, but to me it seems more like opportunism and their sole aim is to look after their own interests.'
The concert, called To Russia with Love, will be held on 7 October in the Berlin Philharmonie's chamber music hall and streamed worldwide on the Franco-German Arte TV channel. Visit http://bit.ly/15gIrzc
Subscribe to The Strad or download our digital edition as part of a 30-day free trial.
Photo: Kasskara/ECM