A string player discusses the contentious issue of student–teacher relationships in and out of the conservatoire. Where does responsibility lie?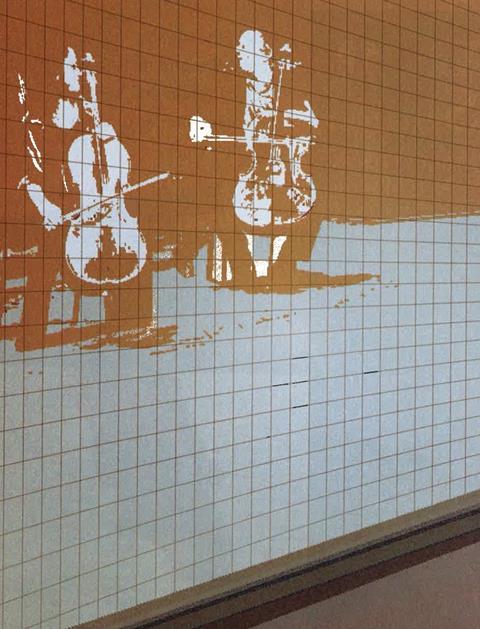 Music students are surely one of the most vulnerable sections of the student body. With one-to-one tuition an essential part of their education, as their tutors exhort them to express their emotions through their music, developing a more intimate relationship is to some extent an occupational hazard. Music colleges will issue clear behavioural guidelines to teachers, but very few (if any) will put a similar document together for students – even despite recent concerns about improprieties in music schools. Why not? How is a student to recognise what is inappropriate?
When studying as a string player myself I was aware of many such liaisons, and I know of several ex-students who have never really recovered from being drawn into a relationship with their teacher. In some cases, staff members have resigned after 'blowing the whistle' on a colleague and seeing their concerns ignored. To my knowledge, some students have had their own complaints dismissed, and been obliged to leave and transfer to less prestigious institutions. But on the other hand, the argument goes, students are adults and old enough to know their own mind.
The relationship between teacher and pupil can never be equal. In further education, it is the tutor who awards grades, writes references and even recommends students for professional work. The tutor is in a position of power and trust, and has a duty of care to the pupils. But unlike other caring professions, such as medicine and social work, relationships in further education between tutor and student are not bound by strict codes of practice in the UK.
Students typically start music college at about 18 or 19, usually fresh out of school. Sometimes they have been sheltered from a degree of 'normal' social life by the stringent demands of taking an instrument to the required level to consider a career in music. Often, parents have had a hands-on role in this process, sometimes even still sitting in on practice. On entering the conservatoire, students find themselves suddenly cut loose from these very strong ties, and handed over to a teacher who is usually the focus of huge respect – perhaps a famous soloist, whom the pupil has fought hard to gain as a teacher.
Young students may be unsure of norms and expectations. They are still finding their feet in the adult world. The transition from childhood to adulthood doesn't happen instantly, and many are still looking for guidance in their personal, as well as musical, lives. If there is also an element of low self-esteem or immaturity, the music professor can be viewed as a parental figure. The child–adult, eminently suggestible, may accept whatever relationship is dictated by the object of their adulation.
Liaisons between like-minded people are to be expected, but relationships – in this very volatile area – can take an abundance of forms. The three following examples are all based on real events, with names changed in all cases.
John and Louise are a couple who have been happily married for 20 years and have three children. John, now 65, and Louise, 42, met when he was her teacher at music college. John's first wife accepted the situation, reflecting that, arguably, Louise was more able to give him the support he needed. Cases such as these are all well and good – people fall in love, particularly when they have a great deal in common.
The second example is Jane, a sociable, garrulous girl of 18, oozing with confidence and used to different social situations. Jane was thrilled to be accepted as a pupil by renowned soloist Tom. She bored her friends with his recordings, and with her disbelief that he had actually accepted her as a pupil. At the freshers' week she spotted Tom at the bar with his wife. Incredulous, she wondered how this unremarkable, middle-aged woman – older than Jane's mum – could be a suitable partner for a world-class celebrity (ignoring the fact that Tom was also older than her mum).
In her next lesson, Jane told Tom he looked tired. Tom was charmed – a beautiful young girl showed concern for him on a personal level. He suggested a drink after the lesson, and so it began. Fast forward three years, and Jane hardly thinks of her liaison with her teacher except as an amusing (and impressive) anecdote. She went on seeing him for a year or so, but the age gap proved too much of a strain, and his possessiveness in the face of her partying lifestyle became a drag.
But a story that highlights the danger of exploitation is Mary's. She skipped her last year of school and won a scholarship to music college, to study with the renowned David. Mary was nervous before her first lesson, but David's warm, avuncular approach soon put her at her ease. In the next few weeks his brilliant insight and advice helped build her confidence, as did the compliments he showered on her. At first, these centred on her talent, her beautiful tone, her musicality, but gradually they became more personal. At one point he asked her in a jokey way about her boyfriend, and she responded shyly, saying there was no boyfriend – which he responded to with exaggerated disbelief.
After an end-of-term concert, they briefly shared a kiss in a taxi. At her next lesson he said he was sorry, but he didn't know how else to express his profound admiration for her, and would like to take her for a meal to talk about these extraordinary feelings. Mary, deeply moved by his attentions, and conscious of the poor man's dilemma, didn't even think to refuse. She didn't know that there was another 'Mary' the year before, and countless others in the years before that. As the affair became her life, David influenced everything she did and thought, and had plenty to say about her parents, who, he asserted, had been a weakening influence on her development. Mary stopped phoning home. And she would never tell them about the abortion – an experience she endured, unsupported, after he dropped her, both as lover and as his student, towards the end of her second year. On leaving college early, her confidence shattered, Mary was unsuccessful in her attempts to find professional work. Moreover, David found ex-lovers uncomfortable colleagues, and as he was influential in the freelance scene, Mary found herself unaccountably ignored.
There has been some discussion about whether or not touching is appropriate in string teaching. But much verbal grooming can go on under the guise of teaching rapport, and chemistry happens whether or not there is physical contact. The 'no-touching' guidelines issued to instrumental teachers in 2010 seem to be aimed mainly at protecting the teacher against accusations, rather than protecting the vulnerable student. Certainly, teachers should be on their guard against the predatory student, and teaching rooms with windows might seem to aid transparency. But it should be mandatory for all music students to receive a list of warning signs in their first year, such as:
Does your teacher ask you about your personal life?
Does your teacher's conversation make you uncomfortable?
Does your teacher ever use any embarrassing or inappropriate language?
Does your teacher use your mobile number for anything other than arranging lessons?
Does your teacher ask you to meet socially or alone?
Does your teacher tell you about personal matters?
Does your teacher allude to playing your instrument in sexual terms?
Has your teacher touched you inappropriately?
It is of course a pity if tutors have to avoid informal social contact with their students. One lecturer I know of has said that because of the behaviour of some of his colleagues, he avoids socialising with students, unless he is with his wife or an outside friend. It is particularly sad if a teacher cannot fulfil any kind of pastoral role without fear of impropriety. The structure for appropriate and beneficial relationships in further education needs to be clearly laid out. Would it not be simpler and safer if relationships between staff and students were just not allowed? Genuine attachment can survive the necessity of being held in abeyance until circumstances alter. It needs to be made abundantly clear to both tutor and pupil exactly what their roles are.
Most parents worry about the vulnerability of children leaving home for the first time. And most parents would not expect a student's trust to be abused by the very person supposed to be nurturing and instructing them. Therefore, if this type of inappropriate behaviour is going on in our music colleges, there is a duty to warn incoming students of the danger signs. While tutors may have directives from their institutions and the Musicians' Union to protect them from accusations, students have no such official guidance. Abuses of power happen too often and to far too many students. Because they are over 18, and the relationship is usually 'consensual', it's hard to bring any charges. But it's time to protect the students as well as the tutors. It is time we faced up to an uncomfortable truth: temptations exist on both sides of the student–teacher relationship. Music study is unique in that lessons are nearly always given in a one to- one setting, but there are plenty of other professions where temptation is high, and properly recognised. Airlines require staff to attend courses about the dangers of away-from-home intimacy between employees. Intimacy between doctor and patient is expressly forbidden, and the same for social workers. Why should this not be the case in one of the most emotionally highly charged environments: the music academy?