The 21-year-old Russian also received the audience prize at the Swiss event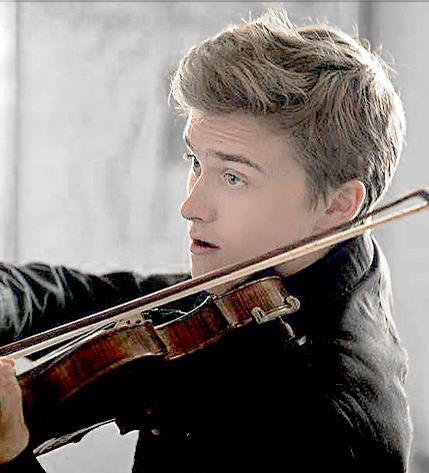 Dmitry Smirnov was yesterday named the winner of the 2015 Tibor Varga International Violin Competition Sion Valais in Switzerland. The 21-year-old Russian, who also won the audience and compulsory repertoire prizes, receives CHF 15,000 ($15,700) for his first place award and an additional CHF 3,500 ($3,700) for the special prizes.
Second prize went to Ji Won Song from South Korea, while third prize was awarded to Yuliia Van from Germany. All three finalists performed a compulsory work by contemporary composer Hugues Dufourt and a Romantic concerto with the Chamber Orchestra of Lausanne conducted by Gilbert Varga - son of Hungarian violinist and competition namesake Tibor Varga.
This year's jury featured MITO festival director Enzo Restagno, composer Hugues Dufourt, South Korean violinist Dong-Suk Kang, Japanese violinist Tsugio Tokunaga, Kronberg Academy founder Raimund Trenkler, Ukrainian violinist Pavel Vernikov, and US violinist Milan Vitek.
Dmitry Smirnov has studied at the Lausanne Conservatory since 2011 with Pavel Vernikov and Tymur Melnyk. The violinist has won a number of prizes and was a semi-finalist in the 2013 Tibor Varga competition.
Open to international violinists under the age of 26, this year's competition invited 28 shortlisted candidates to take part in four rounds of performance - including a chamber music round. The competition was launched in 2013, merging the Tibor Varga Violin Competition, which was founded in 1967, and the International Violin Competition Sion Valais, which first ran in 2002. The two competitions were both held in Valais, initially in parallel, and later alternately.
The 2013 competition was won by Japanese violinist Sunao Goko, also a student of Pavel Vernikov.