Sibelius should be performed in a bleak style representative of his native sound world, not with the luscious richness and colour of the Berlin Philharmonic, argues Andrew Mellor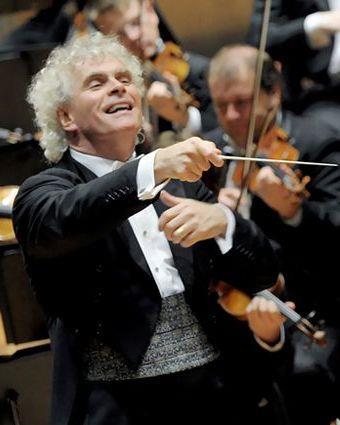 One of the central questions critics must ask themselves is this: if a concert hall full of attentive listeners appears to be moved and engaged by a performance, does it matter if they believe that performance to be fundamentally aesthetically flawed?
I thought long and hard about that following the second of the Berlin Philharmonic's London concerts under Simon Rattle in February.
After Sibelius's Fourth Symphony, I refused to applaud – until the joy and strength of will in the room forced me into a few half-hearted claps.
True, the performance had created an atmosphere and moved people, and the technique on display from the Berlin Philharmonic players was nothing less than formidable.
But as I tweeted the following day, the performance had less to do with Sibelius and more to do with the Berlin Philharmonic.
Judging by the reaction to that tweet, I wasn't alone. A video had done the rounds a week or so before, in which Rattle had talked about Herbert von Karajan's performances of the works with the same orchestra as sounding far from what we would expect now.
Too right. But to my ears, Rattle's interpretation of the Fourth Symphony was closer to Karajan's than to contemporary ideas of the piece as a bleak pencil sketch occasionally shot through with mirages of colour and optimism.
Does that mean Rattle has to cast Sibelius's Fourth as a vast Mahlerian wallow upholstered by luscious strings, its Largo bestowed with a huge unmarked rallentando? Does he have to transform it into something wholly removed from the sparseness and abruptness of Sibelius's pencil-sketch original?
One colleague of mine – a Nordic music scholar who was at the Barbican performances – described the sound as impressive but admitted it 'didn't sound like Sibelius'. Another said he thought Rattle's 'hyper-Romantic' view of the Fourth both beautiful and valid. To that I added that the symphony in Rattle's hands felt a long way from Koli, the bleak Karelian outpost in eastern Finland that's often said to have informed the work's bleached atmosphere and brooding silences. 'But what do we actually know about Koli's role in the formation of the piece?' my colleague demanded. That's a whole other question. And though I happen to believe that the Koli landscape and Sibelius's personal tribulations of 1909 lie behind the Fourth Symphony, you don't have to know much about Sibelius to know that he would never have indulged in the emotional platitudes that the Berlin Philharmonic found in the Fourth. And history tells us he wrote for something rather different from the current Berlin Philharmonic's luscious string sound.
So does that invalidate its performance? If I'd have been listening to Bruckner, I'd have been wowed by the Berlin Philharmonic's gorgeous, sheen-topped upper strings and blue-flame double basses – qualities that set this orchestra apart from most others. Perhaps in an age when orchestras sound more and more like each other we should cherish the opportunity to hear one that sounds different, even if 'different' happens to mean 'inappropriate'.
This year – the 150th anniversary of Sibelius's birth – we'll probably get to hear the Fourth Symphony quite a bit. We might even hear it played by an orchestra that knows all about Finland's elusive winter light; one that plays with a tighter, cooler string sound than the Berlin Philharmonic's luscious stew. I'm confident I'd enjoy that experience more than the one offered by Rattle and his players, for all the quality and celebrity therein.
The historically informed performance movement has taught us that there's no one 'correct' way of doing things – but also that a little knowledge goes a long way; that armed with scant information about the sound, aesthetic and mindset of a particular time we can better understand what a composer wanted.
No critic should bemoan the positive reaction of an inspired and moved audience just because they don't agree with it, and no country should boast superiority in the performance of a particular composer's works. But nor should performers pay such little heed to the spirit of a score.