His replacement is University of Massachusetts professor Astrid Schween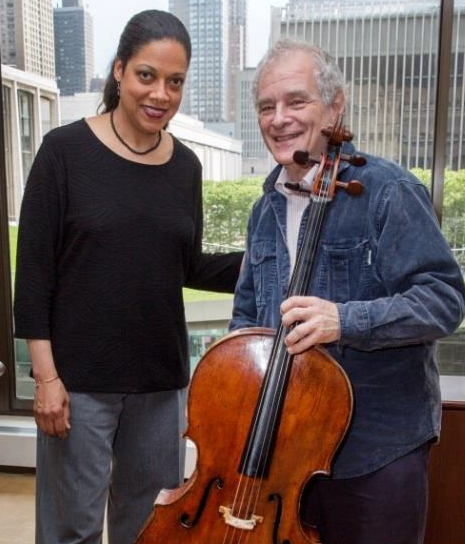 Juilliard String Quartet cellist Joel Krosnick is to leave the ensemble at the end of its 70th anniversary season in 2016. Krosnick, who has been a member of the quartet since 1974, will have completed 42 seasons, finishing with concerts in Asia and the US.
Joining violinists Joseph Lin and Ronald Copes, and violist Roger Tapping as Krosnick's replacement in September 2016 will be cellist Astrid Schween, an alumna of The Juilliard School and currently professor of cello at the University of Massachusetts at Amherst. She will also become a member of Juilliard's cello faculty, while Krosnick will continue to teach and remain chair of Juilliard's cello department.
'I will always be grateful for the extraordinary 42 years I will have spent with the Juilliard String Quartet,' said Krosnick. 'At the end of my last season I will have had memorable colleagueships with Earl Carlyss (12 years), Joel Smirnoff (23 years), Robert Mann (23 years), Samuel Rhodes (39 years), Ronald Copes (19 years), Joseph Lin (5 years), and Roger Tapping (3 years). I will miss not only the wonderful relationships, but especially the many intense rehearsals and performances, sharing our music with each other as well as with audiences all over the world.'
The Juilliard String Quartet was founded in 1946 as the school's resident quartet by Juilliard president William Schuman and the founding first violinist, Robert Mann.
Photo: cellists Astrid Schween and Joel Krosnick © Richard Termine
Subscribe to The Strad or download our digital edition as part of a 30-day free trial. To purchase single issues click here.