The musician, who survived the Holocaust, joins fellow performers Paul Lewis and Alison Balsom on the list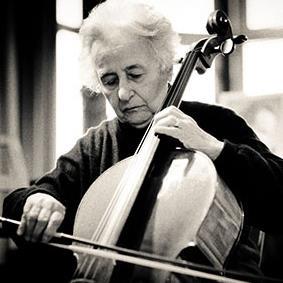 The Queen's Birthday Honours list 2016 features several musicians and arts workers, including Anita Lasker-Wallfisch (pictured), who survived the Holocaust by performing in the Women's Orchestra in Auschwitz. The cellist, who receives and OBE, co-founded the English Chamber Orchestra upon travelling to the UK after the Second World War and is the mother of cellist Raphael Wallfisch.
Also honoured this year is pianist Paul Lewis, who receives a CBE; trumpeter Alison Balsom, who receives an OBE; Ian Rosenblatt, who is awarded an OBE for Rosenblatt Recitals and music philanthropy; and Colin Lawson, director of the Royal College of Music, who is appointed a CBE.
Read: Alma Rosé: the violinist who brought music to Auschwitz
Photo: Benjamin Ealovega