Amateur orchestras throughout the UK are invited to compete for the title, screened on BBC Two and BBC Four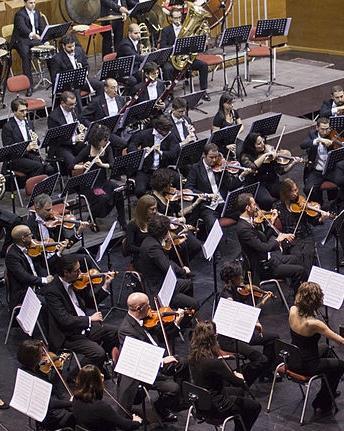 The BBC has launched a new Get Playing initiative, aimed at encouraging amateur music making throughout the UK.
Presented in partnership with the ABRSM, Making Music and Music for All, the programme includes a nation-wide search for The Great British Amateur Orchestra, screened on BBC Two and BBC Four, in which five selected orchestras will compete to be crowned the UK's most inspirational amateur orchestra. The winner will perform at a major public concert in 2016.
'This year BBC Four and BBC Two are championing amateur music-making like never before,' said BBC Four channel editor Cassian Harrison. 'The two channels are shining a light on the tens of thousands of committed music-makers who captivate, entertain and transport audiences up and down the country every week, and hoping to inspire a new generation to pick up a musical instrument to discover - or remind themselves - of the sheer joy of making music.'
The competition is open to orchestras of between 40 and 75 members, aged 16 or over. The ensemble must have been playing together for at least one year.
Visit the BBC website for full details and to apply.