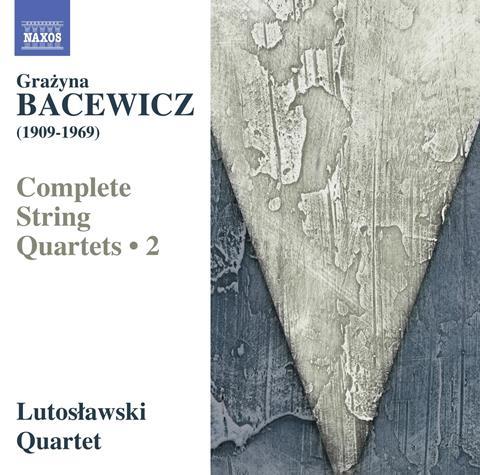 THE STRAD RECOMMENDS
The Strad Issue: January 2016
Description: Polish players complete survey of their compatriot's quartets
Musicians: Lutoslawski Quartet
Composer: Bacewicz
It might seem churlish to compare this fine release unfavourably with its predecessor, vol.1 of the Lutoslawski Quartet's complete Bacewicz string quartet survey (reviewed in October 2015). It's undoubtedly down to the repertoire: in that assured disc, the Lutoslawski players seemed to be revelling in the stark contrasts between quartets from either end of Bacewicz's career. Here, however, the three middle-period quartets occupy far more similar sound worlds.
Nevertheless, these four musicians deliver the same technically accomplished, vivid performances and eager sense of storytelling as previously. Their account of the Debussy-meets-Vaughan Williams Fourth Quartet – the first of Bacewicz's to be written under the strictures of socialist realism – is high on lyricism but also quite reserved, as though there are seething passions waiting to explode from behind its well-behaved exterior.
They take the joyful, almost Poulenc-like neo-Classicism of the Second Quartet – composed, remarkably, in war-torn Poland in 1943 – at face value in an exquisitely lithe, fluid, energetic account. Things get more serious in the more overtly modernistic Fifth Quartet, where the earlier works' folk-like melodies are replaced by more abstract intervallic motifs, although the Lutoslawski players negotiate its dense, ever-changing textures expertly. Their account of the extraordinarily inventive variations of the finale – complete with whistling harmonics, strident multiple-stops and ghostly counterpoint – manages to be both uncompromisingly enigmatic and full of potent meaning. They're exceptionally fine performances, shot through with brilliant clarity of execution and thought, and captured in warm, faithful sound.
DAVID KETTLE