Strad readers submit their problems and queries about string playing, teaching or making to a panel of experts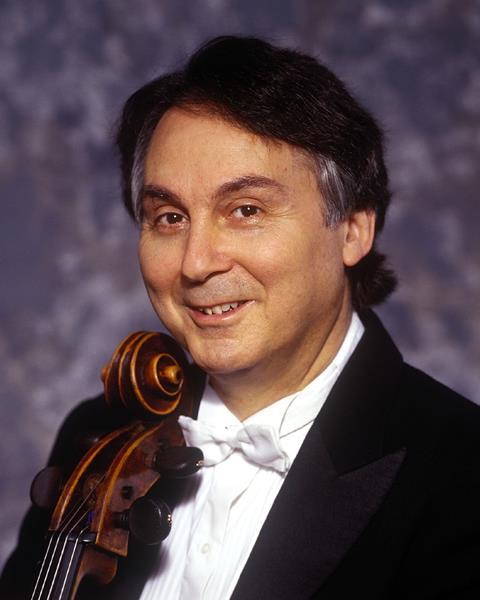 In the first of the series, a young Spanish cellist is desperate to find a better instrument.
Do you have a burning question about string playing, teaching or making that you need answering by people who really know? Email us at thestrad@thestrad.com
The dilemma I have developed an interesting solo career: I have been able to play for several top conductors and orchestra managers and have good concerts lined up. I've got a huge problem, though. I'm playing all these concerts right at the limit of my instrument, a 1933 Ferdinando Garimberti. It's like horse racing sitting on a donkey, which sounds funny but feels terrible. Spain doesn't have a fine instrument loan culture and unless you're very rich or have good contacts, you need to get a loan in order to play the great instrument needed for events like the ones I'm doing. The ability to take advantage of these opportunities depends on going on stage with an instrument that really fits and supports your playing, an instrument you can trust and take risks with. I'm totally lost and don't have any idea of where to go or whom to contact and would appreciate it greatly if you could help. ADOLFO GUTIÉRREZ ARENAS, SPAIN
RALPH KIRSHBAUM (pictured) I empathise with any young string player anxious to find a better instrument. Over the years, I have lived through this challenging process with many fine young musicians; it can be arduous and emotionally draining. The advice I would offer is threefold: be patient, creative and proactive. Patience is important because such a search can take years. Finding the resources to purchase a fine instrument is of course necessary as well as time-consuming; finding the right instrument is equally important and can take even more time. Just remember that the success that has prompted this search has come about playing on your current instrument; it is not necessary to play on a Stradivari or a Montagnana to build a successful career, notwithstanding that such great instruments open wondrous possibilities of sound and colour.
Be creative; try instruments whenever and wherever you can, both through dealers and through private sources. This builds awareness as well as confidence in any final choice that will potentially be made. It also establishes relationships that can possibly serve as a source of an occasional short-term loan for a particularly important engagement. Consider putting together a consortium of sponsors to share in the purchase of an instrument – a very good investment for them, and an obvious help for the recipient of the resulting loan. Don't rule out a modern instrument: there are some outstanding makers at work, and their instruments deserve careful consideration.
Finally, be proactive. Keep alert: there is, for example, at least one international foundation, the Nippon Music Foundation, that lends great instruments irrespective of nationality. Let conductors and managers and fellow musicians know that you are actively looking for a better instrument: word of mouth is an important factor in so many aspects of our lives as musicians, not least in such a search, when a timely word can open a door previously not known or even imagined. Finally – good luck!
JAMIE WALTON This is a crucial and difficult subject for many budding string players who are priced out of the market because of supply and demand issues, and investors scooping up the great instruments.
Find out what investment schemes are available in Spain. The fund I went through, the Stradivari Trust, was a great way to encourage a syndicate so that the artist has a period of ten to fifteen years to buy shares back and take eventual ownership of the instrument. If your research is to no avail look to major countries and continents that deal with instruments on an international scale, such as the UK, US, Scandinavia, Germany, Austria and Switzerland, because you don't have to be from that country to benefit from such a syndicate whose members, after all, will do well out of investing themselves, hence the incentive.
Find your ideal instrument first rather than some funds to source one. Use your instinctive passion for your chosen instrument to pitch your plea. Perhaps even make a demo recording on the instrument to demonstrate its qualities, as well as yours.
Consider having a modern copy of a great instrument made as a temporary investment – there are some excellent luthiers out there. This is always wise in any case because you don't necessarily want to take a valuable antique to parts of the world with extreme climates.
In a nutshell: source the right instrument first because this will add weight and substance to your case. Pool every contact you have who may know others potentially interested in a new investment, even if they're new to music: hedge funders, bankers, business owners. They will obviously need an 'umbrella' structure set up.
The acquisition of my Guarneri was a tale of serendipity and passion, but it was not a easy path to tread, which is why I emphasise the need to find and then love the instrument enough to pursue your fundraising campaign. It will be your uncompromising urge to retain this instrument for your career which will persuade investors to back you up. I had six months to find the full amount to purchase my Guarneri and set to work to find investors immediately, writing to everyone who had ever shown support or interest, and even taking the instrument across America, where I performed at offices of banks and businesses from New York and Boston to San Francisco.
This American experience yielded some crucial support and I was able to reassure these new investors by setting up a syndicate through a trust. This provided reassurance, security and further detail about their investment, as well as my right to buy them out over the ensuing 15 years but at the new share valuation at that particular time, thus the incentive to invest. Investors will respect and be inspired by dogged determination, commitment and an artist's demonstration of why they need a particular instrument. There is nothing like taking it straight to them and playing live. I was able to guarantee ten per cent of my cello for playing in an investor's London living room to his family. The offer on the table had originally been ten per cent, which was doubled after some solo Bach – so it was well worth the effort!
HEATHER KURZBAUER Although there are international foundations with instrument loan schemes (the Nippon Music Foundation lends to non-Japanese artists) and many conservatoires from China to New York have in-house instrument lending policies for students who enter top competitions, the real question is: where do young professionals embarking on a career find great instruments? If Spain does not have a National Instrument Foundation like the Netherlands does, why not become a musician–entrepreneur, playing for and talking to Spanish banks and corporations? Offer a concert, create a benefit programme, use social media and involve other young Spanish musicians to grow your own fund.
US cellist Ralph Kirshbaum teaches at the University of Southern California Thornton School of Music in Los Angeles.
Heather Kurzbauer has written extensively for The Strad, particularly covering competitions and events involving young professional musicians.
Jamie Walton has toured worldwide and made several recordings with his 1712 Guarneri 'filius Andreae' cello
Photo: J. Henry Fair


Do you have a burning question about string playing, teaching or making that you need answering by people who really know? Email us at thestrad@thestrad.com