The three string players will join the German performance school in October 2017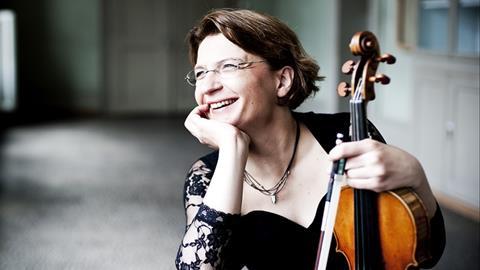 Germany's Kronberg Academy is expanding its teaching staff with the addition of three significant string players from October 2017 - violinist Antje Weithaas (pictured), violist Tabea Zimmermann and cellist Wolfgang Emanuel Schmidt.
The new musicians will join current Kronberg violin professors Ana Chumachenco, Mihaela Martin and Christian Tetzlaff, viola professor Nobuko Imai and cello professor Frans Helmerson. The Academy also employs violinist Gidon Kremer and pianist András Schiff as artistic advisors.
'The Kronberg Academy is proud to have secured three of the outstanding performers of their generation as professors,' said director of studies Friedemann Eichhorn.
The school accepts just 12 young soloists per year to its three-year programme in collaboration with the Frankfurt University of Music and Performing Arts. Recent graduates include Vilde Frang, Alina Ibragimova, Yura Lee and Marie-Elisabeth Hecker.
Photo: Giorgia Bertazzi