Gewa's new case puts instrument makers' feedback into practice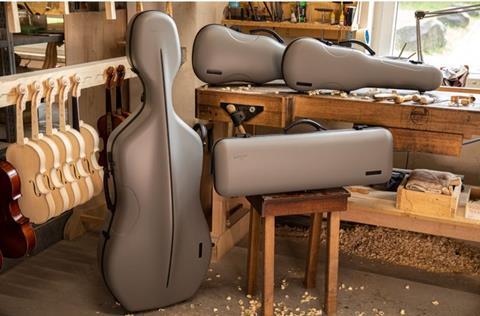 The new Air Luthier case, available for violin, viola and cello from German case manufacturer Gewa, marks the company's first official partnership with instrument makers. 'Luthiers have lots of musicians telling them what they like in cases, so we used this feedback to develop the product,' says Jan Linda, marketing manager for the brand.
The cases are part of Gewa's Air range and combine existing technologies with new developments. The suspension system, first used in the Air cello case and now available for the viola case, comprises two adjustable foam pads placed around the instrument's neck and lower body. A patented, mechanically adjustable foam pad that wraps around the neck in the violin and viola cases can be moved back and forth, to fit even oversized instruments. 'The combination of the adjustable neck pad and suspension system simultaneously gives protection and accommodates several instrument sizes,' Linda says.
The case's outer shell, which is made of insulating Thermoplast, comprises two layers separated by foam to protect its contents from impacts. The interior is made from a lightweight, environmentally friendly, Oeko-Tex-certified fabric that consists of cotton, lyocell and bamboo viscose. Available in shaped and oblong formats, the violin cases weigh 1.8kg and 2.2kg respectively, while the viola case weighs 2.16kg and cello case 4.1kg. They fit half- to full-size violins, 13-to-17-inch violas and three-quarter-to-full-size cellos. The cello case also has stabilising feet, a detachable and adjustable back cushion and music pocket, and an interior elastic strap that wraps around and supports the scroll.
Gewa Air Luthier case from €499–€1,199
email info@gewamusic.com