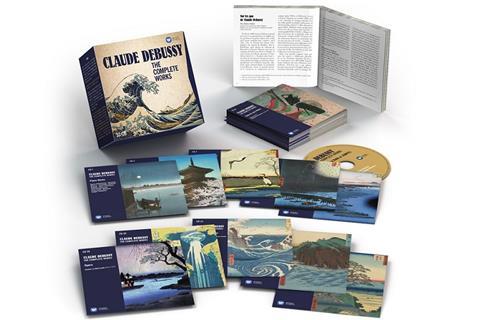 Although Claude Debussy wrote only a handful of chamber works over the course of his career, they included some undisputed masterpieces of the genre. In the February 2018 issue of The Strad, James Ehnes, Renaud Capuçon, Nicolas Altstaedt and Raphaël Merlin each discuss the ins and outs of the French composer's pieces.
Ehnes: 'The Violin Sonata contains such a tremendous range of expression, it requires a performance that is at times extremely intimate and at others virtuosic and outgoing.'
Capuçon: 'I think most people wouldn't realise that the Piano Trio was a piece of Debussy, but the clarity of his harmonic writing is already there, even if the unmistakable vocabulary of his later music is missing.'
Altstaedt: 'The Cello Sonata also mirrors the bitter reality of the composer's terminal cancer, but the music is too grand to be narrowed down to a single explanation.'
Merlin: 'Debussy's String Quartet is the generous and enthusiastic music of a young man burning with love. It is very special and unselfconscious.'
To mark the 100th anniversary of Debussy's death, Warner Classics has just released a 33-CD box set of his complete works. For your chance to win the full set, simply click here to enter your details.
Closing date 31 March 2018