The violist replaces his former Cleveland Institute teacher Robert Vernon, who retires after 40 years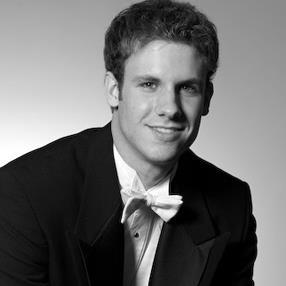 Wesley Collins has been appointed principal violist of the Cleveland Orchestra from the 2016-17 season. Collins replaces Robert Vernon, his former professor at the Cleveland Institute of Music, who retires from the orchestra at the end of the 2016 season after 40 years – the longest tenure of any string principal in the orchestra's history.
'I'm excited for the opportunity to join The Cleveland Orchestra to make music with this amazing group of musicians,' said Collins. 'I'm truly humbled to join this dream viola section. Ever since hearing this Orchestra as a student at the Cleveland Institute of Music, I realised there was something special about this legendary ensemble. I have the greatest respect for Robert Vernon as a musician, teacher and individual and I'm extremely grateful for his guidance throughout my career.'
Collins has been a member of the Boston Symphony Orchestra since 2012 and was a member of the Atlanta Symphony Orchestra from 2008 to 2012.
Read: Dane Johansen joins Cleveland Orchestra cello section
Photo: JD Scott Photography