The Canadian-born musician replaces violist David Wigram, who has left the ensemble due to injury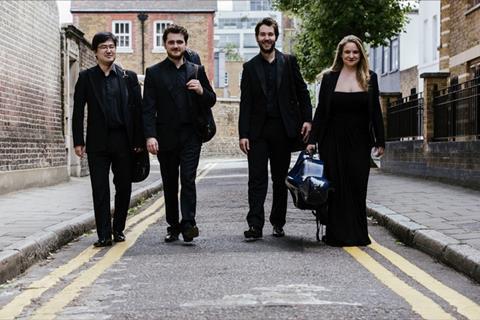 The Piatti Quartet has appointed Tetsuumi Nagata as its new violist, replacing David Wigram, who has left the ensemble due to injury. The UK ensemble, which won second prize and several special awards at the 2015 Wigmore Hall International String Quartet Competition, has made the following statement:
'We are delighted to announce the appointment of Tetsuumi Nagata as violist to the Piatti Quartet. Tetsuumi brings with him a wealth of chamber music experience and an inimitable passion for quartet playing. We felt an immediate connection with him on the concert platform from our first appearance together and we look forward to introducing this warm and generous musician to our audiences world-wide.
'It is with sadness, therefore, that we must bid farewell to our most wonderful colleague and friend David Wigram. He has been with us from the very beginning and dedicated so much of his musical career to this quartet. Tragically, he has been coping with an injury that has made his position in the Quartet untenable. Words will never express our gratitude for Dave's loyal dedication and inspiring music making over our ten-year journey together.'
Canadian-born Tetsuumi Nagata is a graduate of the Menuhin and Guildhall schools in the UK and a former member of the Benyounes String Quartet. He currently performs with the Nidum Ensemble and the Arensky Chamber Orchestra.