The Moldovan musician is suffering from tendonitis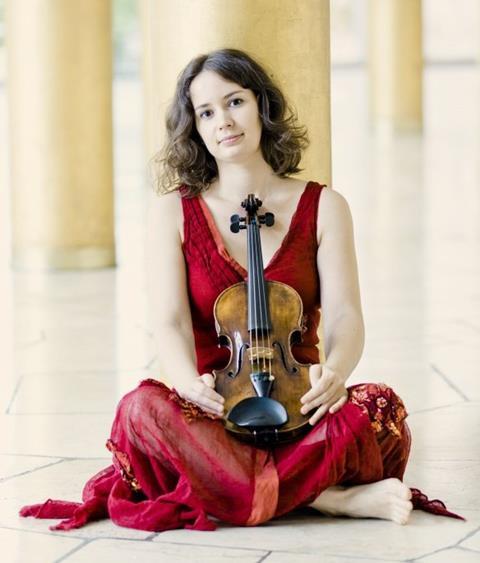 Patricia Kopatchinskaja was forced to cancel a performance with the Saint Paul Chamber Orchestra on Saturday because of an arm injury.
The violinist, who is one of the ensemble's artistic partners, gave the world premiere of Michael Hersch's Violin Concerto alongside performances of Beethoven's Violin Concerto on 5 and 6 November at Ordway Concert Hall in St Paul, Minnesota, but withdrew from the programme on 7 November.
'Patricia has had a gruelling month of concert activity, premiering three new concertos and performing a total of 27 solo works with orchestra since 3 October,' read the Saint Paul website. 'Even a Moldovan superwoman has her limits, and she had to make the very painful last-minute decision to cancel her performance to avoid further aggravation of her injury.'
The violinist has also cancelled her six-date European quartet-lab tour due to feature string quartets by György Kurtág, Bartók and Beethoven with violinist Isabelle van Keulen, violist Lilli Maijala and cellist Pieter Wispelwey.
One of these performances was to take place in London's Wigmore Hall. The venue's website reads:
'Owing to tendonitis, Patricia Kopatchinskaja is no longer able to perform on this date, and so the concert has unfortunately been cancelled. There will be no replacement concert.'
Read: Violinist Hilary Hahn returns to the stage after a four-month absence
Photo: Marco Borggreve