The British musician was speaking to Sky News about the result of the UK's Brexit referendum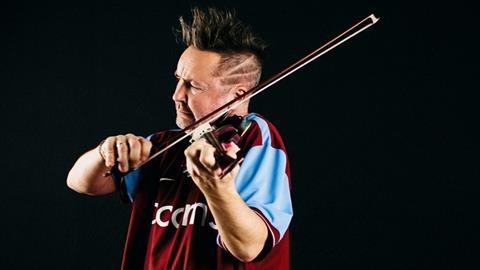 Violinist Nigel Kennedy would like to emigrate to Germany because he does not want to live in a 'racist' country, he has told Sky News.
'There could have been a fantastic debate about Brexit if we had been talking about our autonomy,' said the British musician. 'I'm seriously considering Berlin as an option to try and go and live there if they will have me as a German citizen because I don't want to be part of a country which is so racist. And I don't mind using that word. Everyone says Brexit isn't racist, it kind of is racist if it is being built upon the premise of immigration and refugees.'
Kennedy added that he would move permanently to Poland, where he currently spends half of his time, 'but it is even more fascist than England'.
The violinist will join pianist Lang Lang and trumpeter Alison Balsom in headlining the Royal Albert Hall's new 12-day spring music festival 'Love Classical' in 2017 in London, and will give a special performance 'combining greatest hits and new works', with repertoire 'ranging from Bach to Hendrix, world music to jazz.'
Kennedy's new album, 'My World' - his first recording of his own compositions - will be released on the Neue Meister label on 23 December 2016.