The virtuoso performer will visit the college at least three times per year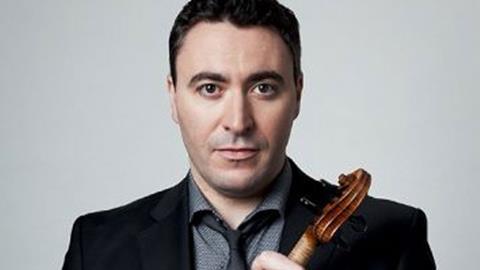 London's Royal College of Music has appointed Maxim Vengerov as Polonsky Visiting Professor of Violin. The virtuoso performer and conductor will visit the RCM at least three times a year in the newly created role, supported by the Polonsky Foundation, working with students through regular masterclasses and individual tuition.
'I am thrilled to be joining the Royal College of Music and very much look forward to working with the RCM's talented students,' said Vengerov. 'Encouraging new generations of musicians is one my greatest passions and I am very pleased to be able to help shape the future careers of violinists at one of the world's leading music conservatoires.'
Maxim Vengerov's first visit to the RCM in his new role will be for a public masterclass on 23 September 2016.
For full details visit www.rcm.ac.uk/events.
Watch: Violinist Maxim Vengerov performs Wieniawski's Légende
Watch: Maxim Vengerov on playing the violin like Mozart
Photo: Benjamin Ealovega