The prize for musicians under 35 also includes the opportunity to make a recording for Warner Classics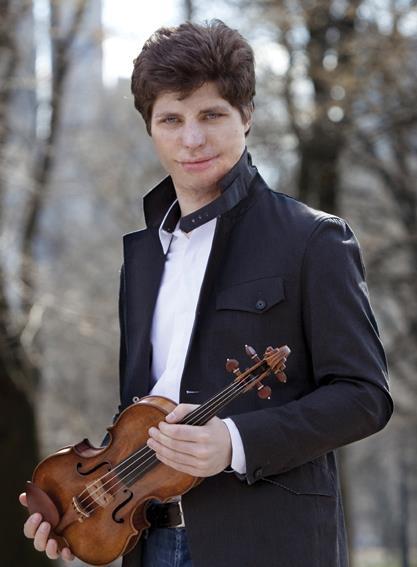 Violinist Augustin Hadelich has been named the winner of the inaugural Warner Music Prize. Established by the Warner Music Group, the annual award for musicians of exceptional promise under the age of 35 includes a cash grant of $100,000 and the opportunity to make a recording for Warner Classics.
The 16 nominees for this year's prize were drawn from young singers and instrumentalists who had taken part in Carnegie Hall's 2014-15 concert season. Hadelich, who appeared at Carnegie Hall on several occasions during the season, was selected by a jury of respected classical musicians and music industry leaders.
A multiple-award winner, Hadelich won the Gold Medal at the 2006 International Violin Competition of Indianapolis, an Avery Fisher Career Grant in 2009, a Borletti-Buitoni Trust Fellowship in 2010, and the Lincoln Center's 2012 Martin E. Segal Award.
The violinist returns to Carnegie Hall in December 2015 to make his debut with the Orpheus Chamber Orchestra. His 2015-16 season also includes debuts with the Chicago and Pittsburgh Symphonies, and returns to the London Philharmonic, Philadelphia Orchestra, and Atlanta, Detroit, and Seattle Symphonies. He will also take up residency with the Bournemouth Symphony and take part in a recital tour of Germany.
Read: Violinist Augustin Hadelich on performing a concerto with the LA Phil at three days' notice
Photo: Rosalie O'Connor