The Strad is to display gems from a collection of articles and photographs spanning 125 years in a FREE exhibition to conclude its year-long anniversary celebration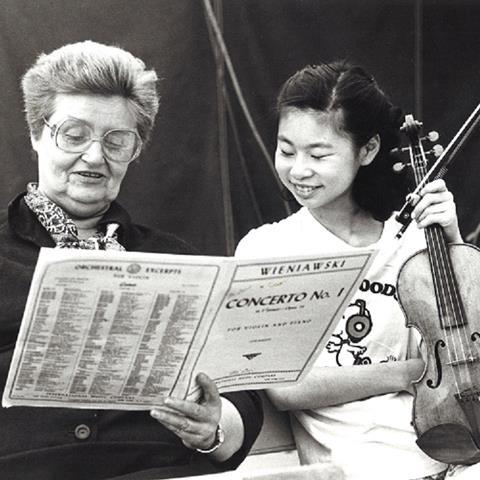 January 13 – February 25, 2016Barbican Library, Silk Street, London
The Strad celebrated its 125th anniversary in May 2015 by hosting three Strad Sunday events at the Barbican Centre in London, with a violin makers' exhibition, panel discussions from the Barbican Hall stage and a photographic exhibition – all in partnership with the LSO International Violin Festival.
To round off our anniversary year in style we have created a new FREE exhibition of photographs at the Barbican Library, showcasing images and historical articles from The Strad archives. The Strad 125 Years: Great String Players takes the viewer on a fascinating journey through time, tracing the evolution of string playing and publishing from the late 19th century to the present day.
Discover how changing fashions and advances in printing technology transformed the look and content of The Strad; see how female string players have been represented in our pages over the course of the 20th century; and find out how string players and makers kept the music alive against all the odds during the First World War.
Finally, make your way over to our sound booth to hear the magical sounds of the great string players of the past – from cellist Jacqueline du Pré to violinist Jascha Heifetz.
Opening hours
Mondays and Wednesdays 9.30am–5.30pm
Tuesdays and Thursdays 9.30am–7.30pm
Fridays 9.30am–2pm
Saturdays 9.30am–4pm
Sundays closed
How to get there
The Barbican Library is located in the heart of the City of London and is accessible by rail, road and underground. See the visitor information page to find out more.
Photo: Violinist Dorothy Delay discusses Wieniawski's First Violin Concerto with a young Midori