Pianist Mitsuko Uchida finds a musical soulmate in Joseph Szigeti. From October 2013

Discover more Featured Stories like this in The Strad Playing Hub
This article appeared in the October 2013 issue of The Strad
I met Szigeti before I heard him. I was having masterclasses with Nikita Magaloff in Geneva – around the summer of 1970.
Magaloff became a great friend and invited me for coffee one afternoon. We talked in a friendly fashion and his wife Irene told me that her father was coming. A tall, unbelievably beautiful, elderly gentleman came in and Irene said, 'This is Jóska Szigeti,' and I thought to myself, 'I've heard the name before.' I'd never heard him, though, because he'd had huge physical problems and had virtually stopped playing in the 60s. I lived in Vienna and there was not much interchange or cross-fertilisation of instruments or musicians. He was one of the people of the past. So I didn't know what he sounded like, but I was very taken by this beautiful man who had such serenity and dignity, and I thought I'd better find out.
I bought the box set that EMI had brought out for his 80th birthday, which contained Beethoven, Mendelssohn, Sibelius and Brahms concertos and lots of other things. I put on the Mendelssohn and never looked back. It's still one of my favourite Mendelssohn concertos. Here was a kindred spirit to such a degree that I never thought possible. It was very lucky that he happened to play the violin, because I might have imitated him if I had been a violinist. When one is young it's so hard to keep one's own identity. I could love him as much as I wanted, but thank goodness he played a different instrument and different repertoire.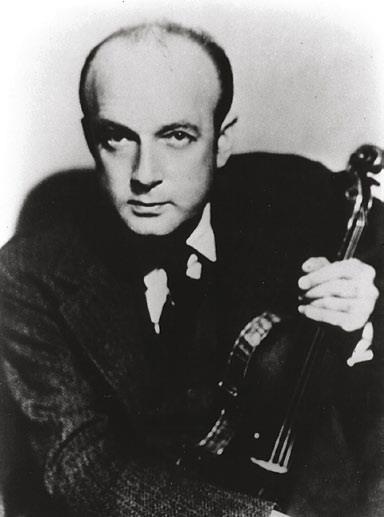 I found in his playing a similar harmonic reaction and understanding. These are so instinctive, and either they are similar or not. That's what we had in common, and I have this with very few other people. More than 40 years later, I still find it difficult to find people who have a similar harmonic understanding to mine. You can discuss intellectual, structural and analytical understanding, but harmonic understanding is emotional and psychological, within oneself, and he happened to have something that is very close to mine. It's not that I learnt from him, but that I had it. I met someone who was so much further ahead than me and yet had something so similar to me.
'Here was a kindred spirit to such a degree that I never thought possible'
I have most of his recordings, both official ones and unofficial ones from public performances. One of the greatest performances is the recital from the Library of Congress in Washington with Béla Bartók on the piano. It is one of the great testimonies of what they could do in the olden days, and Bartók is one of the greatest musicians of the 20th century. They were great friends from Hungary, and Szigeti was extremely helpful to Bartók, particularly in Bartók's American years. The composer used to say, 'Poor Jóska, one of the greatest violinists alive, and when he plays my music he gets booed.' In that programme they played the Debussy, Bartók's Second and Beethoven's 'Kreutzer' sonatas. It is a staggering performance from both of them.
Szigeti was adventurous – he played the Berg Concerto, and virtually owned the Prokofiev First Concerto. He was not just playing Mozart sonatas and Beethoven. He went for what was then totally new music. He said something very sweet in an interview in the 60s with the BBC. He talked about the Prokofiev First Concerto and how he was the only one who played it and how he started to think he owned it, until one day Prokofiev turned up at one of his performances. He said it felt as if the real father of his adopted child had turned up.
He influenced me a lot as a musician. I believe in honesty, and honesty towards the composer, and never to give up trying to get close to the core of the music. That's why I love Joseph Szigeti. People complain about his vibrato and his intonation, but for me it is such beautiful, musical intonation. People complain about Enescu's Bach for being out of tune, but I don't. The intention is clear and for me that's more important. I hate people who play smack centre in tune. On a stringed instrument? Give me a break! On a piano we have no option, but when you are a string player and you have smack-centre intonation like an accurately tuned piano? No, thank you!
People talk about a Golden Age of playing, but I'm not convinced. With string players, if you think about people like Casals, Kreisler and Szigeti, and of course (but not my type) Heifetz, there may have been a Golden Age, but I don't know. These were people with clear character and personalities. Everybody was clearly recognisable. We have to tell young ones, keep your ears open, listen to music, love something, and everything opens up from there. The last thing you should think about is your career. You have to love music and want to make music, and start from there. You must love something – Schubert, a performer or a conductor. If you're a pianist you should listen to Casals and Szigeti; if you're a violinist you should listen to conductors and pianists. Casals said he learnt more from opera singer Nellie Melba than from anyone else. Life starts when you keep your ears open.
INTERVIEW BY ARIANE TODES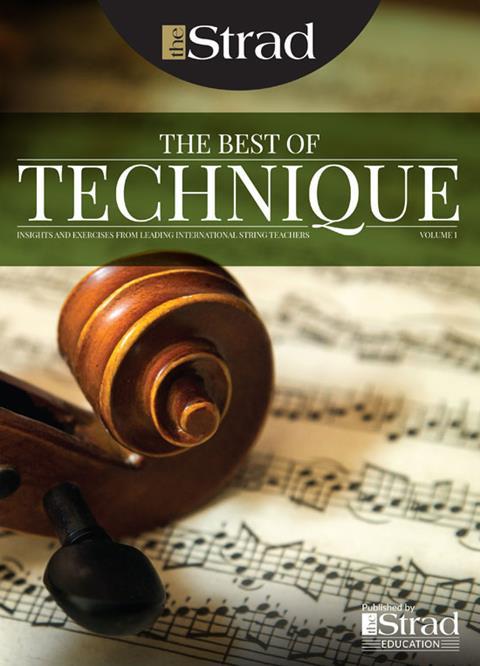 In The Best of Technique you'll discover the top playing tips of the world's leading string players and teachers. It's packed full of exercises for students, plus examples from the standard repertoire to show you how to integrate the technique into your playing.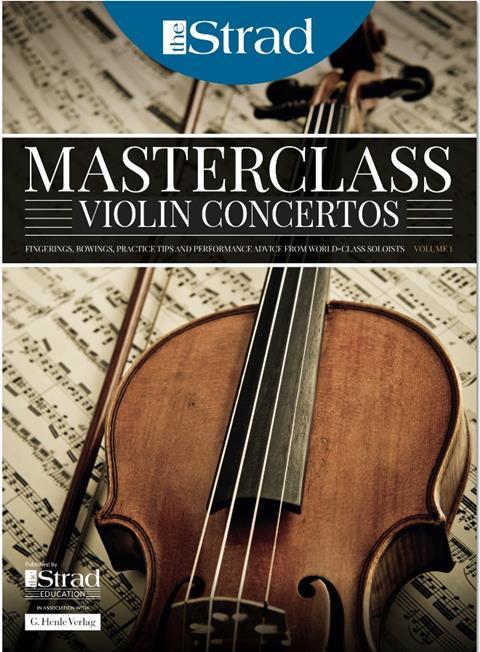 The Strad's Masterclass series brings together the finest string players with some of the greatest string works ever written. Always one of our most popular sections, Masterclass has been an invaluable aid to aspiring soloists, chamber musicians and string teachers since the 1990s.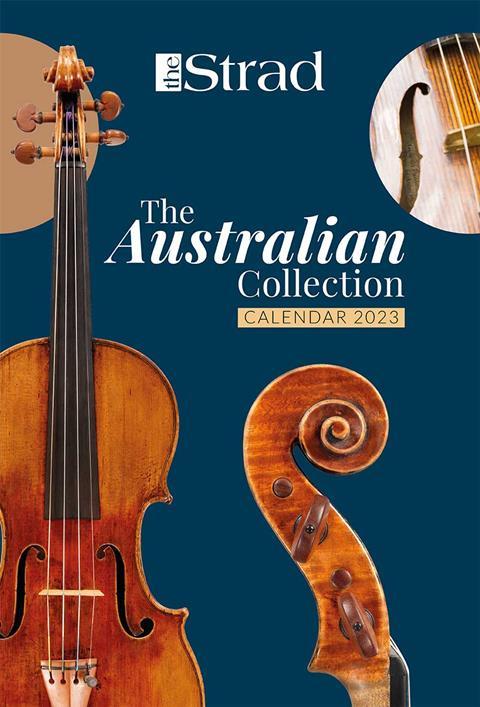 This year's calendar celebrates the top instruments played by members of the Australian Chamber Orchestra, Melbourne Symphony, Australian String Quartet and some of the country's greatest soloists.