Violinist Maya Anjali Buchanan talks about her time at the Curtis Institute of Music in Pennsylvania as well as the importance of choosing the right teacher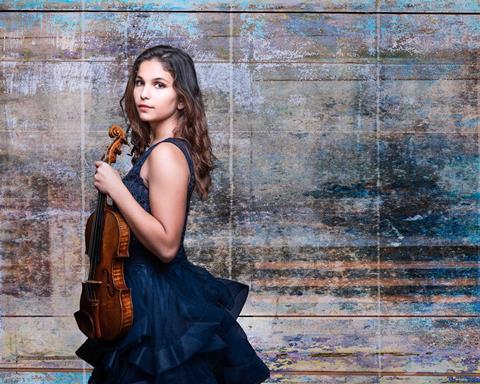 Curtis was one of those schools that I'd heard about my entire life, and I always knew I would at least audition for it. And although it was primarily a teacher-oriented decision to come here, I realised once I started how special it really was. One of my favourite aspects of the school is the freedom we have with chamber music. We decide who we play with, what we play, how much we rehearse and who coaches us. Between students we're like a big family, so you can easily just go up to friends in the cafeteria and ask, 'Hey, do you want to play a quartet?' and they'll be keen.
The school has such an impressive lineage, and each teacher is part of that history. They all know each other well and perform together, which means that the advice they give us tends to connect well. The environment is also very supportive, and it's common to hear in practice rooms people asking others to come listen to them play. It's something I'd never experienced before.
A memory that will stay with me forever is one lesson with my teacher. I had had a rough day, and the lesson almost turned into a therapy session! The fact that she took the time to sit down and make sure I was healthy goes to show that even though they want us to be the best musicians we can, it's more important that we're happy people. We're also offered classes on everything from fundraising to public speaking, which prepare us for every aspect of professional life, well after we graduate. I feel safe knowing I went to school here and when I graduate, I'll still be part of the Curtis family.