'Musical Arts Madrid' puts chamber music at the core of its teaching programme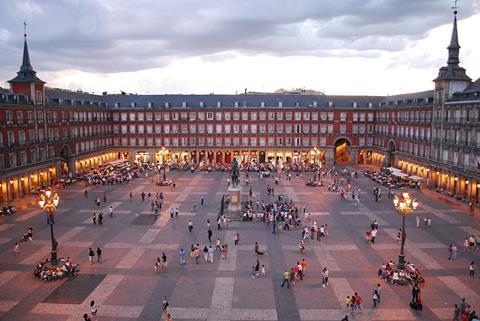 An ambitious new pedagogical project has been launched in Spain. Musical Arts Madrid is a music institute that will begin in the 2020-21 academic year. A summer course is also planned for July and August. Each member of the teaching faculty currently plays in one of the leading European orchestras, although the main teaching focus will be on chamber music.
'For many years, chamber music has been regarded as a tangential subject in music education, and seen as complementary to one's individual development,' a statement on the organisation's website states. 'At Musical Arts Madrid we firmly believe that the processes that developed by musicians through chamber music performance bring them their most powerful skills. Chamber music is the nexus where many musical techniques converge. And it is from this nexus that the solo and orchestral varieties of musical practice grow.'
Read: How to help music students with sightreading
Read: Are masterclasses an essential part of a musician's training?
Read: Are conservatoires preparing young string players for the music world?
The institute's artistic director is pianist Josu de Solaun, while there will also be an annual resident composer to be elected by the artistic committee. The 2020-21 season will start with Hermes Luaces, who will compose pieces to be premiered by students and teachers playing together in ensembles.
The violin academy will include US violinist Karen Su, while members of the cello academy include Ana Mula and Javier Morillas. More information cn be found at the Musical Arts Madrid website.
'