Double bassist Adalberto Ambotta shares his experiences of studying at the Conservatorio Giuseppe Tartini in the historic city of Trieste, Italy.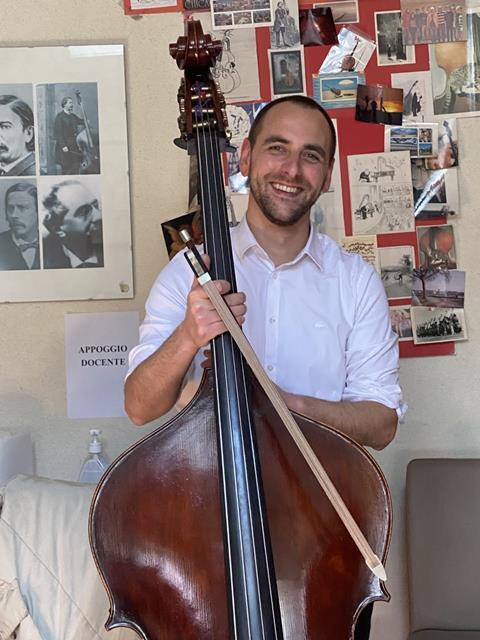 It was my teacher, Stefano Sciascia, who led me to the Conservatorio in Trieste. I fell in love with his sound and musicality, and immediately found out where he was teaching. Once there I realised the the school was unique more generally as well. It's located in the historic city of Trieste, where you can feel the respect for culture. It's a very welcoming and multicultural place and you can feel it in the way people live. The faculty is also very friendly and does whatever it can to help its students not only musically, but by supporting those coming from overseas who need financial support.
My double bass class is very special, and I feel honoured to be in it. Our teacher fosters a non-judgemental and supportive environment. We are not forced to play in a certain style, but rather learn to develop our existing strengths and build on what we have. As long as it's working, our teacher lets us do it. We have lots of occasions to play in front of people and learn from each other's different approaches and personalities. I have also had an opportunity to travel and learn from other wonderful bassists such as Gary Karr and Leon Bosch.
While musicality is a large focus of my education here, there is also a very high technical standard, and we are expected to fulfil the needs of the professional world we will soon enter. There is a good balance between these two things. The school has so many opportunities to play in both orchestral and solo concerts, and you can also find opportunities to expand your horizons outside classical playing by going into Baroque and jazz styles. The school and my class are special in ways that I wish everyone could experience!